Sussex Centre for Cultural Studies presents a day conference: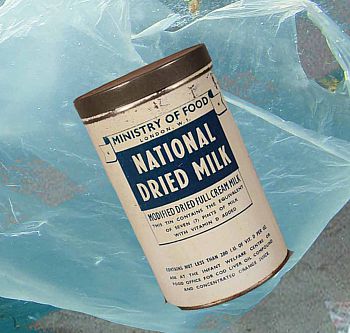 Friday 9 November 2018, 9.00-5.30 followed by Reception
Attenborough Centre for the Creative Arts, University of Sussex
It is a lifespan, 'three score years and ten', since 1948. Meanwhile, with events sometimes bizarre, often dire and cumulatively unsettling, 2018 stumbles to a close, marking perhaps the end of the post-war social contract that has framed all of our lives.
A clutch of 70 year anniversaries has been striking: in Britain, nationalisation of the health service, and the arrival of the Empire Windrush; globally, the establishment of North Korea, the formal adoption of apartheid by the Nationalist government in South Africa, the independence of Burma (Myanmar) from British colonial rule and the creation of the state of Israel and Nakba (exodus) for Palestinans. Additionally, contemporary news stories reveal the legacies of many events, decisions, laws and policies from 1948, whether in terms of issues still in play (such as Israel/ Palestine), narratives of loss (the NHS and the Welfare State), undermined (a USA led international order) or gaining fresh appeal (the renationalisation of core industries in the UK).
We might ask whether a 'return' to 1948 is a process of looking 'back to the future'? Does a return to when some things seemed to 'start' help throw into relief some of the specific and troubling dynamics of the present? Or maybe recalling events and the mood of 2018 – in some ways at least – echoes and/or inverts that of 1948?
The aim of this day conference is to give attention to 1948 and its legacies, a year (in the UK context at least) that merges into the 'age of austerity' or 'years of the Attlee Labour government', i.e. 1945-51. It is also to place the two time frames and two very different conjunctures of 1948 and 2018, side by side, in order to be able to look across them. After all what might be remembered, what seems pertinent about a past time depends in some ways on the specific dynamics, difficulties, fears, hopes and mood of the now. Reflecting on 1948 in 2018 is a different exercise than if the perspective is from a 'youthful' and 'revolutionary' 1968, or from a strike-ridden, 'winter of discontent' in the UK of 1978.
SCCS welomes Dr Hale Eran visiting academic from
Fatih Sultan Mehmet Vakif University in Turkey
Here is what Hale says about her current research.
I work on modern Turkish literature. I focus on comparative literature. I do research and publish on comparative cultural studies. The literary criticism, comparative literature, modern Turkish literature, modern Persian literature, gender and literature is my academic interest. Besides I am a member of IFSAK (Istanbul Association of Amateurs of Photography and Cinema), and also I teach voluntary Persian and Turkish courses in non-governmental organisations.
Since January 2018 I have been working on a project entitled; "The Woman Between Two Worlds: The Image of Women in Utopian and Dystopian Novels Written in English and Turkish in 20th Century". This study aims to approach utopia and dystopia artworks in a way which does not deny the richness caused by the cultural changes historical and geography differences. I maintain my researches at the Sussex University since August 2018 for six months."
Hale will be at the University of Sussex until January 2019.
About the Centre
Formed in 2006, the Centre is a new site for consolidating the current and historical work that has been long-established at the University since its inception 40 years ago.
Cultural Studies at Sussex has enjoyed an international reputation for decades, and we recently decided to formalise our research in a centre in order to work more effectively with each other in a supportive, collegiate environment.
We welcome your thoughts and inspirations! If you have a project in mind and would like formal or informal support, encouragement, and collaboration, please let us know.
We aim to think through the issues facing cultural analysis today: methodologically, ethically, and conceptually. We are deeply committed to the emerging project of Cultural Studies, its history of political and critical engagement, and its scholarly rigour.
We want to think across and through conventional disciplinary frameworks, whilst adopting the best of these for our own intellectual purposes. We believe in the imaginative potential of Cultural Studies to challenge 'safe' scholarship, to press into the deeper questions of power, representation and identity.
We have recently started a doctoral programme in creative practice that can explore issues of cultural/critical relevance, if you are interested in this scheme contact Lizzie Thynne.
If you are interested in working with the Centre on a Cultural Studies project, or simply would like further information on its activities, contact the Director: Professor Sally R. Munt.
Professor Sally R Munt
S.R.Munt@sussex.ac.uk