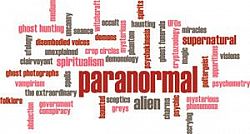 The Centre's third conference, on the first really hot Summer's day, explored the cultural context and functions of the paranormal and the supernatural in popular culture, literature and visual culture and in everyday life. The recent increase in popularity of all things paranormal across literature, art and popular culture suggests not only a reinvigorated interest in notions of the paranormal but possibly also new functions and pleasures of these fascinations and pursuits that this conference sought to engage with.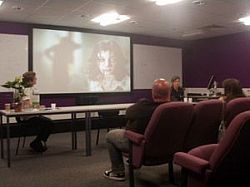 The feel of the day was really friendly; many of the participants were drawn from paranormal cultures themselves who were keen to bridge the gap between the university and independent scholars. Discussion and interaction was relaxed and supportive.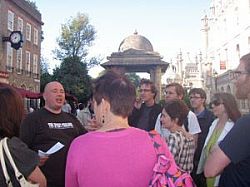 In the evening Scott Simpson of The Spirit Parlour took us all on a highly entertaining and enjoyable walk through haunted Brighton, introducing historical buildings and spaces in a completely different light.
Then we all went on to Rasa for South Indian food and significant quantities of cold beer.