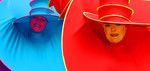 Cultural Studies at the University of Sussex has been a central subject provision since the early days of the university, and was for many years a core interest in the interdisciplinary School of Cultural and Community Studies [SocCul] until 2002. Following the university restructure Cultural Studies research has been conducted across several sites of the university and in at least three of the five new Schools.
The initiative to consolidate a firm research base predominantly for post-graduate taught, doctoral students, and postdoctoral fellows in Cultural Studies, and for faculty engaged primarily in Cultural Studies research is intended to build upon and consolidate interdisciplinarity, following national trends for collaboration. Many academics across all fields describe their research as more easily fitting within Cultural Studies than often their 'home discipline'. Hence, our affiliations are likely to be diverse and this can only foster interesting directions for the future. Our intention is to address these issues in a variety of ways: we have established national and international reputations in the specific field of British Cultural Studies that poses Sussex University as a key site for enhancement. As a university, we already have more tightly defined zones of interest and areas of expertise, some of which are listed below. The Centre functions as an organizing context within which in-depth studies can be conducted and act as a framework for collaboration and cross-fertilization for the study of new cultural formations within and beyond traditional disciplinary boundaries.
We are also distinctive in our additional historical expertise in cross-cultural analysis, following the concentration of expertise in the Department of Anthropology, home of the undergraduate programme. From their prospectus:
Firstly, Cultural Studies at Sussex has a historical dimension, not only looking at contemporary culture but also at cultures in history;
Secondly, Cultural Studies at Sussex is global in outlook, not only looking at western culture but at cultures throughout the world;
Thirdly, Cultural Studies at Sussex is concerned with both 'high' culture - the arts, literature - and 'popular culture - film and television, pop music, fashion.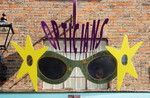 These principles make Cultural Studies at Sussex uniquely comparative: across time, across culture and across the boundary of 'high' and 'popular' culture. Although the centre is based in the School of Media, Film and Music, the centre is in important senses designed to be open and inclusive of activities from other Schools, providing support and engagement across organisational structural limitations, and fostering collective identities and efforts across departmental priorities. Cultural Studies applies a range of methodologies in (or maybe to) the construction of a critical engagement with knowledge and society. It is vital to the success of the Centre that sympathetic interests are encouraged across diverse disciplinary boundaries. Whilst colleagues in the School of Media, Film and Music and the School of English work largely in a tradition of British Cultural Studies (following the Birmingham Centre), other faculty in Anthropology, Art History and American Studies work predominantly in a more comparative and international context. This can only bring healthy debate and enrichment of our considerable provision, allowing us to build upon significant existing levels of expertise. We are fortunate in having an unusually rich resource of senior academics concentrated here at Sussex upon which we build a distinctive profile.
The aims of the SCCS are:
To foster a strong intellectual environment for scholars working in Cultural Studies internationally and nationally in order to support robust research in the discipline and to enhance collegiality more broadly;
to bring together a range of faculty across the university in disciplinary-based departments to work within the interdisciplinary framework exemplified in Cultural Studies research;
to consolidate undergraduate and postgraduate recruitment in the subject, particularly PGR, providing a thorough institutional pathway in the discipline;
to collectively enhance our internal research by providing renewed focus, and therefore to increase the visibility and reputation of our existing expertise on a national and international scale, in order to intervene and perform more effectively in those domains such as by leading intellectual collaboration;
to provide personal research support and mentoring in order to improve our research activity in Cultural Studies, particularly in the supervision and mentoring of research students and younger scholars, but also in providing small grants to alleviate teaching commitments in order that more experienced faculty can write more effective bids;
to augment disciplinary expertise for curricular development in order to deliver informed course teaching at the highest level.