Prof Anil Seth (Co-Director)
I trained in Natural Sciences at King's College, Cambridge (BA, MA), in Computer Science and Artificial Intelligence at the University of Sussex (D.Phil.) and in Theoretical Neurobiology at The Neusciences Institute in San Diego, California (postdoctoral). I returned to Sussex in 2006, where I am now Professor of Cognitive and Computational Neuroscience, Co-Director of the Sackler Centre for Consciousness Science and an EPSRC Leadership Fellow. I am also Editor-in-Chief of Frontiers in Consciousness Research, Editor of the Consciousness chapter of Scholarpedia, and in 2012 I was overall programme chair for the 16th meeting of the Association for the Scientific Study of Consciousness.
My research interests focus on better understanding the neural mechanisms implicated in consciousness in humans and other animals. On the theoretical level, I work on developing novel 'explanatory correlates' of consciousness, namely neural processes that not only correlate with, but also account for, phenomenal properties. On the experimental level I develop new behavioral and neuroimaging methods for measuring conscious content and conscious level. I also work on ways to assess consciousness in non-human animals (e.g., birds and octopuses) and in patients with disorders of consciousness (e.g., vegetative patients). Another focus involves unraveling the relations between structural connectivity and functional connectivity in complex neural systems. A long-standing research topic is 'Granger causality', a means of inferring causal interactions based on time series inference. Other current interests include models of action selection and decision making, synaesthesia, hypnosis, depersonalization disorder and conscious presence, and causal networks in the pond snail Lymnaea stagnalis .
More information about Prof Anil Seth.
Prof Hugo Critchley (Co-Director)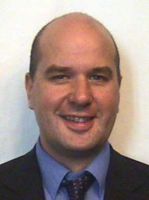 I trained in Physiology and Medicine in the University of Liverpool and later received a doctorate degree in Psychological Studies at the University of Oxford. I trained in psychiatry and neuropsychiatry at the Institute of Psychiatry and then the Institute of Neurology, London. My research, since 2001, has been supported by the Wellcome Trust. In 2004, I was awarded a Wellcome Trust Senior Research Fellow in Clinical Science and became a principal investigator at the Wellcome Department of Imaging Neuroscience, UCL before moving to the position of Chair in Psychiatry at Brighton and Sussex Medical School. I am a consultant psychiatrist with a clinical interest in the expression and management of neurodevelopmental disorders in adulthood.
Within the Sackler Centre for Conscious Science, I head the Psychiatry group with Dr Nick Medford and Dr Eugenia Radulescu. Within the Centre we will extend the research focus on interoceptive awareness (consciousness of internal bodily state) and control of bodily arousal to examine the brain mechanisms through which they impact on mental and physical health. In parallel with neuroimaging, autonomic psychophysiology will be developed functional marker of consciousness awareness and to enrich our explanatory account of the representation of self as an agent. This work will merge with the clinical focus on dissociative symptoms such as derealization and depersonalization in psychosis, epilepsy and anxiety states led by Dr Nick Medford.
More information about Prof Hugo Critchley.