It gives me great pleasure to introduce this year's Research Review. As the end of our 50th anniversary year approaches, we can see a range of contributions made by the University's research community.


During the year we have held six very successful Sussex Conversations at the Royal Institution in London. Each was based on one of our six research themes, and brought together esteemed expert panellists and leading Sussex academics, plus often animated audiences.
It is pleasing to see continuing substantial new funding in support of our research, including significant donations from our development and alumni campaigns. In the latter category is the new Andrew and Virginia Rudd Centre for Adoption Research and Practice, which includes the endowment of a Chair.
Knowledge of and access to our research outputs is very important, and this year has seen us launch Sussex Research Online (SRO). Once complete, SRO will contain information on all of the University's research outputs. With over 23,000 records, it provides a comprehensive window on our recent research.
Where copyright allows, links are provided to the content of the articles, books etc, so that the visitor can explore in more depth. The University supports Open Access to our published research results, and seeks to provides this where possible.
This year also saw the launch of the Economic and Social Research Council funded Doctoral Training Centre. A major achievement, which would not have been possible without the structures provided by the Doctoral School, this Centre provides support to doctoral researchers across the social sciences, and currently has five years of funding. Given the importance of this form of structure and funding, we are pleased to be in the second round of the equivalent competition for arts and humanities subjects.
Finally, on the enterprise and innovation front, I'm pleased to report continuing progress: development of the recent spinout companies Interanalysis and TexRAD, consolidation of the licence agreements on electric potential sensors, and an interesting pipeline of new commercial ideas from across the University.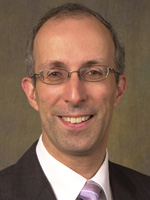 Ian Carter
Director of Research and Enterprise