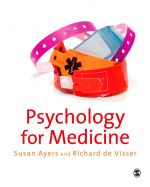 Psychology for Medicine is the first comprehensive textbook on psychology for medical students that is relevant to all of their undergraduate studies – including preclinical and clinical years – and perhaps beyond. The book is unique in covering psychological knowledge from a wide range of areas and making the importance and relevance to medicine explicit.
Co-written by Dr Susan Ayers and Dr Richard de Visser, Psychology for Medicine is already the recommended core text by the Brighton and Sussex Medical School, and is on the essential reading lists for medical students at East Anglia, Keele, Leicester, Manchester, Queen Mary (London), St George's (London) and Warwick. This is impressive for a book published in January 2011, but it is not surprising as this groundbreaking textbook presents all the psychology an undergraduate medical student needs to know!
"I was frustrated that there was not one textbook to recommend that covers all the psychology for a medical degree and that was written in a way that was relevant to medics" says Susan. "This book helps to integrate psychology into the medical degree curriculum" adds Richard.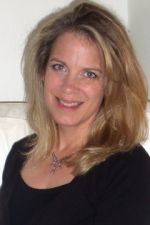 The book has a variety of pedagogical features to help medical students, such as clinical case studies that show how psychology can be used in practice; clinical notes that give students tips and hints for practice on the basis of this; and revision questions to help with exams.
"The book was fun to do. It was a joint effort between Richard, myself and the students," says Susan. Medical students read and commented on every chapter, which lead to clinical notes being added outlining key recommendations for medical practice.
Furthermore Psychology for Medicine has a whole section on each of the body's systems, illustrating the psychological factors related to each system. 'The body system section helps students to see the importance of psychology in medical practice for themselves' adds Richard.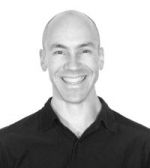 It's easy for Susan and Richard to big-up their own book, but students are so enthusiastic about Psychology for Medicine too; "this is the first book actually that made me understand psychology especially in a medical context" comments Farida Jalal, a first year student at Brighton and Sussex Medical School, Bachelor of Medicine and Surgery.
'The material is very relevant and current for use in clinical practice scenarios both in the academic sense and during patient contact placements' agrees Marie Hamilton, Second year student at Brighton and Sussex Medical School, Bachelor of Medicine and Surgery.
"I love this book. Normally psychology books are full of theories and complex terms that I need a dictionary to understand as I don't have a background in psychology and English is not my first language. However, this book is easy to read, friendly in tone and has lots of examples which make the ideas stick in my mind and use in practice,' Farida continues 'I don't need another psychology book'.
Psychology for Medicine is a major success. Medical students are benefiting and so too will the patients they treat.