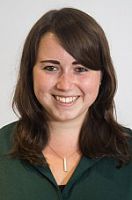 Miss
Jo Cutler
Biography
Dr Jo Cutler is now a Postdoctoral Research Associate at the University of Oxford.
Jo's research focuses on prosocial decision making. She is interested in questions like why are people altruistic? Which situations make people more prosocial? How do these decisions change across the lifespan?
Jo's PhD research at the University of Sussex with Dr Daniel Campbell-Meiklejohn focuses on the neuroscience of charitable giving and aims to be practically useful for organisations to promote such prosocial behaviour.
Twitter: @DrJoCutler
Web: www.jocutler.com
Blog: The Charitable Brain
Role
Doctoral Researcher in The Social Decision Lab