Nicola Yuill
I study how technology can be used to support collaborative work and play in children with typical and atypical development, based on theories of social and cognitive development. My PhD work on Theory of Mind led to research in children's language comprehension, followed by work on understanding language ambiguity in riddles and mothers' conversations with children. This prompted my interest in technology's role in how children learn through conversation, culminating in setting up the chatlab.
View full profile of Nicola Yuill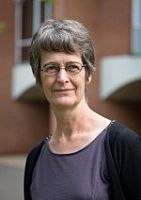 Devyn Glass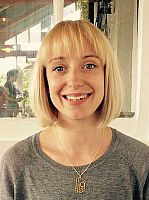 I am studying a PhD working with Nicola Yuill on investigating social motor synchrony involving children with autism. My blog is here
Samantha Holt

I am a post-doctoral researcher in the ChaTLab. My research interests are the social cognitive impairments found in children with Autistic Spectrum Conditions and technology to enable them to learn.
Julie Coultas
I am a visiting researcher in the ChatLab. As a cultural evolutionary theorist and researcher,
I am working with the lab on studying the cultural transmission of jokes among children.
Chrysoula Mangafa (Open University)
I worked with the Chatlab on my Santander-funded project evaluating a programme to support joint attention in special needs classrooms.
Project Students
Every year we have a crop of talented undergraduate and postgraduate students working on research projects in social interaction, video technology and autism, as well as placement students with ACoRNS.
Friends, current and previous colleagues
who inspired creation of this lab
Zoe Hopkins

I completed my PhD in the ChaTLab on the 'Meeting of Minds in Conversation' project, which employs a technologically-augmented playset to support the verbal interactions of children with autistic spectrum conditions (ASC). My research is focused on linguistic alignment, and how this can promote better social communication in ASC children. Previously, I worked at the Autism Clinic, within the Institute of Mental Health, Singapore and now I am working as a postdoctoral researcher in the same area at the University of Edinburgh.
Georgia Leith

I completed my PhD in the ChaTLab focusing on parent-child interactions during problem-solving activities. Using the concepts of scaffolding, contingent shifting and self-regulatory behaviours, I explored how the parent supports their child and what factors might influence this support. The aim of this work is to contribute to research into how to make homework sessions more effective.
Stefan Kreitmayer

I am a visiting researcher at ChatLab and also University College London.
Coming from a background in digital media and music composition, my interest is in designing technologies to enable novel face-to-face learning experiences. Particularly, my PhD focused on how we can help large groups discuss by supporting collaboration through networks of shared tablet computers and public screens.
Rob Lee

I undertook my MSc dissertation in the ChaTLab, exploring how the computer game Portal scaffolds collaboration between players and the impact this had on their performance on a communication task testing perspective-taking. I also worked as a visiting researcher on the Comfy Birds project and supporting projects in local schools.
My current focus is on an enactive approach to interactions between people, and in particular how the structure of the interaction and relationship dynamic affects behaviour within the interaction itself.I hope to explore the potential of collaborative engagement and Theory of Mind as interventions to promote greater understanding and recognition between people.
Minou Pubben (Radboud University) supervisor Mathijs Vervoled
I visited the Chatlab for my project on synchrony in shared reading in children with autism