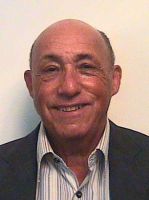 Prof
Ivor Gaber
Biography
Ivor Gaber is the University's first Professor of Journalism and is Emeritus Professor of Broadcast Journalism at Goldsmiths, University of London. Prior to joining Sussex he held chairs in Journalism at City University London and the University of Bedfordshire. Before entering academia he was a political journalist during which time he reported and produced programmes for BBC TV and Radio, ITN, Channel Four and Sky News. He currently makes documentary programmes for Radio 4 and is an Independent Editorial Advisor to the BBC Trust. He has a particular interest in media development and has worked with political journalists in a number of developing countries transitioning to democracy. His most recent projects have been in Uganda, Nigeria and Malawi. He represents the UK on the Communications Sector at the United Nations Educational, Scientific and Cultural Organisation (UNESCO) and is a Fellow of the Academy of Social Science. He has written widely on political communications issues and is a frequent contributor on TV and radio in the UK and overseas. He also provides advice and training on media and communications issues for public, private and campaigning organisations.
Current and Recent Media Experience:
Editor, producer and presenter IGA Productions for BBC Radio 4, 5Live and World Service
Studio analyst BBC World Service UK General Election 2010
Expert interviewee on BBC Radio 4, 5Live, World Service, BBC Radio and TV News, Channel 4, Sky News ITN, Channel Four News, GMTV, CNN, Bloomberg, Reuters etc.
Guest contributor to Monocle Radio
Contributor to 'The Conversation' news website
London Correspondent, Radio Austria International
ITN, Production team General Election Programme, 1997, 2001 and 2005
External Appointments: (Current unless stated otherwise)
Fellow of the Academy of Social Science
Elected Council Member, Academy of Social Science (2010 – 13)
Board Member, Campaign for Social Science (2011- 14)
Fellow of the Higher Education Academy
Fellow of the Royal Society of Arts
Independent Editorial Adviser, BBC Trust
Board Member, Bedfordshire TV
Jury Chair, One World Trust Annual Media Awards 2012
Jury member Royal Television Society Television News Awards 2008 and 2009
UK Representative, World Press Freedom Day UNESCO HQ, Paris 2014
UK Rep. on UNESCO's International Programme for Development Communication
Member, International Advisory Board, Centre for the Study of Global Media & Democracy
Vice Chair, Communications Sector, UK UNESCO National Commission (2001 – 11)
Member, UK Delegation to the UNESCO General Conference Paris 2001, 2003 and 2007
Member, Foreign & Commonwealth Office, Freedom of Expression Panel (2001 – 2004)
Advisory Council, Hansard Society for Parliamentary Government
Role
Professor Gaber's primary role at Sussex is to increase, and highlight, journalism and journalism-related research at Sussex by both undertaking his own investigations and by encouraging younger, and newer, members of staff to engage in research activity. He is also charged with expanding the Department's links with other faculties within the University and with raising the profile of journalism at Sussex both nationally and internationally. He also undertakes a range of teaching at both undergraduate and postgraduate level.
Community and Business
FUNDED RESEARCH
2015 - 'The Impact of the Social Media on Key Seats in South of England 2015' University of Sussex Research Development Fund £20,000
2012 - with Ramsey G & Barnett S 'From Callaghan to Credit Crunch: Changing Trends in British Television News 1975-2009 for Leverhulme Trust £50,000
2009 - with Baines D. et al Seminar Series on Widening Diversity in the News Media ESRC £10,00
2008 - "British Television News Coverage of the War in Lebanon" for Britain- Israel Communications and Research Centre £25,000
2008 - "Mapping Ethnic Minority Media in London" for the Office of the Mayor of London £10,000
2008 - "Regulatory Bodies and the Freedom of Information Act" for the Human Fertilisation and Embryology Authority £30,000
2004 - "Driven to Distraction: the media and the introduction of congestion charging in London" for the Greater London Authority £30,000
RECENT INTERNATIONAL ASSIGNMENTS
Africa
Nigeria 2014/15 – UNDP: Working as media consultant to the UNDP in Nigeria helping them to devise and deliver media assistance and monitoring components in the run-up to, and beyond, the general election of May 2015.
Malawi 2013/14 – IWPR for USAID & DfID: Planned and oversaw media monitoring of the 2014 Malawian election, Believed to be largest such operation ever undertaken in Africa, involving monitoring of traditional, online and social media over eight-week period.
Libya 2013/14 – IWPR for UK Foreign Office:Developed new curricula for Journalism Schools at the Universities of Benghazi and Tripoli (meetings held in Istanbul)
Rwanda2013 – IWPR for USAID:Worked with Rwandan journalists – mentoring and training – in preparation for parliamentary elections.
Tunisia 2012 – The Journalism Foundation:Devised and ran workshops in political reporting for both new and experienced Tunisian journalists.
Nigeria 2011 – IWPR for USAID and DfID: Devised and ran workshops across Nigeria for political journalists, then editor Nigerian Election News Report covering 2011 elections for the Nigerian media.
Burkina Faso 2010 – IWPR for National Democratic Institute:Devised and ran workshops for political journalists in preparation for Presidential elections.
Uganda 2005-7 - IWPR for the European Union:Consultant Editor and Trainer for Ugandan Radio Network - a national news agency for FM radio stations set up to enhance democratic capacity in advance of 2007 Presidential Election.
Asia
Azerbaijan 2012/13 – IREX for USAID:Ran series of workshops for journalists in preparation for forthcoming Presidential Election
India 2009 – City University London: In run-up to Indian General Election, lecture tour of universities in Delhi and Mumbai, speaking on 'New Trends in Political Campaigning'.
China 2007 - University of Westminster for UK Foreign Office:Organised and ran workshops for senior Chinese Government press officers in understanding Western concepts of freedom of information and independent journalism.
China 2004 - Article 19 for the British Council:Convenor of training programmes in investigative reporting for Chinese business journalists.
Eastern Europe and Former Soviet Union
Georgia 2008 – Council of Europe: Organised and ran series of workshops for journalists in the run-up to parliamentary elections.
Serbia 2007 – Council of Europe: Keynote address given to Council of Europe conference on 'Right to Privacy and Freedom of Expression' in Belgrade for Serbian journalists, lawyers and politicians.
Bosnia and Herzegovina 2004-2006 – ICON for European Commission: International communications expert overseeing Public Awareness Campaign in Bosnia aimed at creating public support for a unified market that transcended the political/ethnic divisions.