High five: University of Sussex named best in the world for development studies for fifth year running
By: Neil Vowles
Last updated: Tuesday, 9 March 2021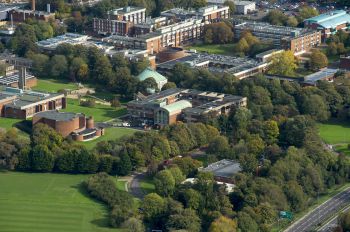 The University of Sussex has been ranked as the best in the world for development studies for the fifth year running, in the 2021 QS World University Rankings by Subject.
The number one ranking is based on the assessment of the quality, impact and range of international development research and courses offered by the University's School of Global Studies, the University of Sussex Business School, Sussex Sustainability Research Programme (SSRP), School of Media, Arts and Humanities, Centre for International Education (CIE), and the University's partner the Institute of Development Studies (IDS).
The University has been number one for development studies for six out of the past seven years.
Prof Elizabeth Harrison, Head of the School of Global Studies, said: "It's fantastic that the exceptional work in development studies carried out at both Sussex and IDS has been recognised yet again. In the School of Global Studies, our concern for social justice is reflected in our wide range of courses for both undergraduates and postgraduates, and in our world-class research. This year more than ever, the challenges of the Covid-19 pandemic have thrown this into sharp relief, exposing as they do the ways in which existing global inequalities are reinforced at times of crisis. The work of our researchers, teachers and students seeks to identify routes for positive action in the face of these challenges."

Prof Steven McGuire, Dean of the University of Sussex Business School, said: "I am delighted to see Sussex's reputation for Development Studies affirmed once again. The Business School has a proud and distinguished history in this area. Our Department of Economics is renowned for its work on development, as is the Science Policy Research Unit. What is pleasing is to see how other parts of the School are demonstrating how their research excellence informs economic development."
Prof Melissa Leach, Director of the Institute of Development Studies, said: "The Institute of Development Studies is at the forefront of research, learning and teaching for development studies globally. To be ranked number one in the world is testament to our longstanding partnership with the University of Sussex, our contributions to the most pressing global issues of our era, and the exceptional efforts of our staff, partners and students in the past year to rise to the challenges of the Covid-19 pandemic and the interconnected crises it has provoked."
Sussex offers a range of degrees in development studies, at both undergraduate and postgraduate levels. The School of Global Studies is home to the undergraduate development degrees, while more than 20 masters degrees are offered across campus. The University of Sussex Business School comprises world-leading researchers in development economics, sustainable development and related fields, including within the Science Policy Research Unit (SPRU). IDS and Global Studies also each offer PhD programmes in development studies.
In the latest rankings, the University has achieved seven subject entries in the global top 100.
Sussex also has 12 subjects ranked in the UK top 20 – an increase from 10 achieved 12 months ago.

Electrical and Electronic Engineering and Social Policy & Administration are appearing in the rankings for the first time this year.

The QS World Rankings assess each subject by academic and employer reputation, both via a survey, citations per paper and on the h-index which measures the productivity and impact of academic publications.

The full list of UK Top 20 subjects at the University are:
Anthropology (10) [51-100]
Communications and Media Studies (15=)
Development Studies (1) [1]
Economics and Econometrics (13)
English Language & Literature (20) [65]
Geography (15) [51-100]
History (20)
Physics & Astronomy (19)
Politics & International Studies (15) [51-100]
Psychology (20=)
Sociology (11) [62]
Social Policy & Administration (12=) [51-100]
* () denotes UK ranking [] denotes world ranking