We offer a range of politics courses to suit you

Undergraduate

If you do an undergraduate politics course at Sussex, you can focus exclusively on politics or combine your politics studies with other subjects, including international relations, philosophy and history.

See our undergraduate politics courses.

Postgraduates

If you are a postgraduate, you will be able to study a variety of research-led politics courses, focusing on both UK, European and international politics. Our politics courses can be studied part-time, allowing you to fit your studies around your work and life commitments.

You will benefit from participating in activities including the Research-in-Progress seminar series, talks by invited speakers, specialist conferences, and a Professional Development Workshop series.

We prepare you for your future career

With 93 per cent of our graduates are in work or further study 15 months after graduating (Graduate Outcomes Survey 2018) our courses help to prepare you for jobs in fields such as parliamentary or think-tank research, campaign management for pressure groups or non-governmental organisations, lobbying, print or broadcast journalism, the civil service and the UN.

We will offer you invaluable experiences to develop your political knowledge and skills, preparing you for the career path you choose.

You can attend our Berlin or Paris trips, work with an MP on our Westminster internship scheme if you are a single honours Politics student, or attend events, talks and debates as a member of the Politics Society.

We have world leading researchers who will teach and support you

You will be taught by staff recognised for their outstanding teaching.

You will benefit from our staff's research focus with the department hosting two world-leading research centres: the Sussex Centre for the Study of Corruption and the Sussex European Institute and specialising in international politics, European politics and the study of corruption.
Dan Hough
Head of Department
Politics is at the heart of everything we do.
Politics is about people expressing and settling their differences. Those differences might be about the distribution of resources or involve the clash of ideas or identities. Without a means of channeling, negotiating and resolving those conflicts, living alongside each other in relative peace would be impossible.
Politics is about who exercises power. Studying politics means understanding where power lies in government institutions as well as considering the sometimes transformative power of political protest.
Fiona Woods, Politics and International Relations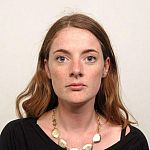 "I loved my Sussex experience and the highlight was the third year Political Philosophy course, it encouraged the kind of critical, analytical thinking that is invaluable in my work.
"Following graduation, I applied for a place on the BBC's Journalism Trainee scheme and having a good politics degree from a well-respected university helped secure my interview.
"This was the gateway to my current role as a Broadcast Journalist/Producer at the BBC."
Hannah Cole, Politics with French
"I chose Sussex because I wanted to combine politics with a language degree and the option to study abroad.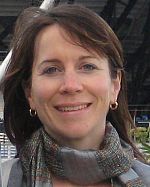 "My degree developed my confidence in French, and it also developed my analytical, presentation and communication skills as through the seminars I learned to construct an argument and contribute to meetings.
"I was also able to discover the politics and history of the EU, leading on to my current job at the EU Commission.
"My time at Sussex opened my eyes to languages, theories and Europe and it has played an important role in helping me get where I am."
With 93 per cent of our graduates are in work or further study 15 months after graduating (Graduate Outcomes Survey 2018)