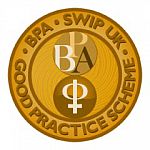 Sussex Philosophy Department is committed to fostering a diverse, equal and supportive environment for all its staff and students, in particular those from groups that are currently under-represented in Philosophy.
As part of this commitment, from 2014-15, the department adopted the British Philosophical Association and UK Society for Women in Philosophy (BPA/SWiP) Good Practice Scheme. The Scheme is designed to assist UK philosophy departments, learned societies and journals in ensuring that they have policies and procedures in place that encourage the representation of women in philosophy.
Sussex' Philosophy Department has adopted the policies and procedures listed below.

Gender/Implicit Bias
(http://bpa.ac.uk/resources/women-in-philosophy/gender-bias)
The Department is committed to making sure that staff and students are informed about gender bias.
The issue of bias is also highlighted during any hiring procedure.
Conference and Seminar Series
(http://bpa.ac.uk/resources/women-in-philosophy/conferences-seminars)
The Department follows the Good Practice guidelines on chairing policies.
Also, any member of the Department who wishes to organise an event is encouraged to speak the Department's Representative for Women, Corine Besson, to ensure that the appropriate provisions have been made on the representation of women and on caregivers.

Sexual Harassment
(http://bpa.ac.uk/resources/women-in-philosophy/harassment)
The Department is committed to improving the information available to students concerning the University's harassment policy. This policy can be found here:
http://www.sussex.ac.uk/equalities/faq/harassmentandbullying.
All members of staff have been made aware of the issue of sexual harassment, including the fact that it is rarely reported.
Any student who would like to discuss issues to do with harassment can contact either Corine Besson or Vinita Damodaran (the HAHP Schools Equalities Officer).


Caregivers
(http://bpa.ac.uk/resources/women-in-philosophy/caregivers)
The Department has adopted the policy that, when possible, members of the department, caregivers in particular, should have their preferences taken into account for timetabling of teaching and important events.
A member of staff, Sarah Sawyer, has been nominated as a contact point for students who are caregivers.

Staff-Students Relationships
(http://bpa.ac.uk/resources/women-in-philosophy/relationships)
The Department has adopted specific policies on how to handle staff-student and staff-staff relationships.


CONTACT POINTS
Corine Besson (Philosophy Department's Representative for Women)
Sarah Sawyer (specifically for students caregivers)
Vinita Damodaran (Schools Equalities Officer)