Ms Katie Ghose
Member appointed by Council (first appointed: September 2015 until 31 July 2018, re-appointed for a second term from 1 August 2018 until 31 July 2021 and further re-appointed for a third term from 1 August 2021 until 31 July 2024).
Katie is a campaigner and barrister and has been Chief Executive of three non-profit organisations: Women's Aid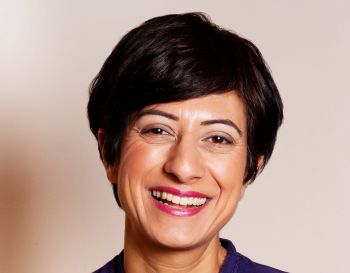 Federation of England, the Electoral Reform Society and the British Institute of Human Rights. Prior to this Katie held public affairs and communications roles in Parliament and in the charity sector at Age Concern England (now Age UK) and Citizens' Advice.
Katie's governance experience includes trustees and chair roles with human rights charities including Stonewall, Bail for Immigration
Member of the following committee:-
Strategic Performance and Resources Committee