Mr Tony Bullman
Member appointed by Council (first appointed: 1 August 2018 for a first term until 31 July 2021).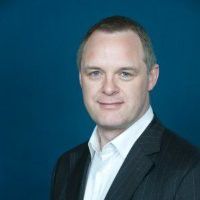 Tony is a Managing Director in the Finance function at Credit Suisse responsible for Product Control in the EMEA region and Switzerland. He is a Fellow off of the Instutite of Chartered Accountants in England & Wales and a Fellow of the Association of Corprate Treasurers. With over thirty years experience in banking Tony has expertise across Finance, Treasury, Business Management and Risk. Qualifying as an auditor at KPMG he then moved to Barings, ABN AMRO and Deutsche Bank before joining Credit Suisse in 2009. Tony spent 5 years working in Amsterdam.
Having had a number of global and regional roles, he has wide ranging experience of managing across diverse multi functional and multi cultural groups. He continues to deal with regulators from a number of jurisdictions and sectors.
Tony regularly participates in charitable events and fund raising, most recently competing a 60 mile row across the North Sea to raise funds for Age UK. He is a trustee of Tower Hamlets Friends and Neighbours, a registered charity providing support for elderly and vulnerable people in Tower Hamlets.
Member of the following committees:-
Audit and Risk Committee
Honorary Degrees Committee