"The career I am going into is becoming increasingly impossible, but increasingly necessary." If Poppy Barnett seems frustrated, it's because she is an aspiring human rights lawyer.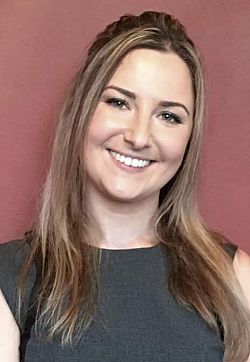 Poppy graduates from the University of Sussex this week with a Masters in Human Rights Law, and sees her choice of profession as vitally important.
"Across the world, our human rights are diminishing rapidly, and in Britain the government has plans to cut the Human Rights Act," she explains.
"Universally held human rights are the only means by which we can hold the government and the police to account for their actions. Without these rights, it's difficult to protect the interests of the most vulnerable in our society."
Luckily Poppy hasn't let her fears for the future overwhelm her. Instead, together with fellow Sussex students, she started Your Rights Matter – an organisation that aims to convince the British public about the importance of their human rights.
So far she has created a website featuring blogs from Sussex students and recent graduates, and she also plans to hold workshops with local schoolchildren.
She and fellow group-members have already run a session at Sussex Downs College in Eastbourne, where sixth-form students staged mock trials around issues such as the 'burqa ban' in France.
The workshop was followed by a question-and-answer session about life at university – something that Poppy wants to incorporate into future events.
She explains: "Sixth-formers don't get that many opportunities to speak to university students, so they found it really useful.
"It helped that we weren't their teachers – we could have more of a rapport and speak to them on their level."
On top of running Your Rights Matter, Poppy has recently started work at a London law firm specialising in human rights cases.
As she embarks on her "impossible" career, how does she feel about the future?
"A lot of things happening in the world today make me sad, but I also feel very motivated," she says.
"I want Your Rights Matter to grow and grow, because I don't want to feel like I've left this planet without having done my bit to alleviate some of the harshness of the world."