Upon completing her undergraduate degree in Psychology at the University of Iceland, Asta Bjarnadottir was looking for postgraduate courses that would allow her to expand upon her interest in the psychology of materialism and body image, as well as develop English as a second language.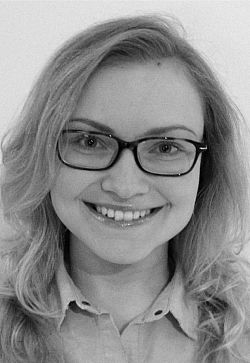 After reading University of Sussex Psychology lecturer Dr Helga Dittmar's book during her studies, Asta felt that the university was the best place for her to develop further.
"I really liked her take on things. It was Helga who brought me here, because I wanted to learn from her in this field, especially."
Arriving in the UK from a small Icelandic institution and having to communicate in a second language was a big change. However, the international range of the student body helped Asta feel at home right away.
"I was really aware from day one of the fact that there are a lot of international students there. You can see it on campus and everyone is really accepting of that. I lived in Brighton and I really liked the fact that everyone is really open minded there too."
When it came to studying, it was once again a big change for the better.
"More is expected of students than what I was used to; which was a good thing!"
"It wasn't just about the studies too, it was about trying to take academia into the real world. All the teachers were really enthusiastic about what they were doing and trying to make a difference in their field.
"Working with Helga was a big plus too as I wasn't expecting her to be so open and inviting; being a research intern with her was a highlight of the year."
Upon completion of her studies, Asta returned to Iceland and after an initial internship, has secured a role working with the Permanent Secretary in the Office of the Prime Minister of Iceland.
"I'm working quite closely with the Prime Minister's Secretary on various projects, and also represent the ministry on the equal rights front."
However, Asta still has heart set on returning to academia again one day, and has been continuing her work as a research intern with Helga since completing her postgraduate degree.
"I'm hoping I get to stay in my new role for a few years and then see if I can return to academia. Even though I'm really busy at the Prime Minister's office, I hope Helga and I can stay in touch and continue our work in future."
Does she have any advice for prospective international students?
"I recommend stepping outside the box, trying to learn a new language and a new culture.
"And, if you want a quality education from the nicest group of people you'll ever meet in the nicest environment, go to Sussex!"