You could be eligible for an undergraduate music prize. The prizes are awarded for outstanding work, including the best overall second year student with the highest marks, the highest performing undergraduate student, and the best third year project.
The David Osmond-Smith Prize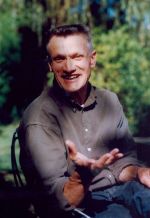 The "David Osmond-Smith Prize" is awarded by the Sussex Music Department to the graduating student who has written the most academically rigorous essay/dissertation over the course of his or her studies. The prize has been given to celebrate the life and teaching of David Osmond-Smith who taught at Sussex for 34 years from 1973 to 2007.
During this time, David inspired generations of students both in the Music Department and across other disciplines with his astounding and original intellect, the energy and intensity he brought to a seminar or tutorial, and the warmth and kindness he shared with students, colleagues and friends alike. The prize is £200 donated by a Sussex Music Alumni.
Previous recipients
2020 Mathilde Davidson (BA Music): 'Queer female sexuality and authenticity in French chart music through the lens of Susan Cusick's 'power/pleasure/intimacy' triad: A case study on three songs by Angele'.
2019 James Longcake (BA Music): 'Now That's What I Call Playlists'
2018 Robert Gyorgyi (BA Music): 'Opus Ex Machina: The Concept, History, Creation, and Performance of Robot Opera'
2017 Natalie Whiteland (BA Music): 'David Bowie: The Construction, Death, and Resurrection of Musicians in Popular Music Culture'.
2016 Anton Pearson (BA Music): 'Musical Spatial Awareness: Understanding the relationship between the created space and the existing space at the music festival'
2015 David Gridley (BA Music): Title to be confirmed
2014 Oliver Lindman (BA Music) 'The Musical Evolution of the Princess in Disney's Animated Features'
2013 Hannah Cooper (BA Music) - 'Is the 'bad press' associated with musical neoclassicism justified, or can it transcend these historical criticisms to become an authentic trend in modern music?'

2012 Calum Bowen (BA Music) - Sampling and Society
2011 Emma Howard (BA Music & French) - Music and Driving
2010 Tim Satterthwaite (MA Art History) - Desire & Denial
2008 Emily Richardson (BA Music) - "West Side Story, and the representation of the ethnic Other"
Sir Thomas Beecham Scholarship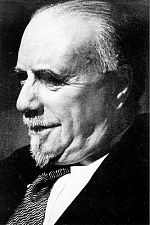 The Trustees of the Sir Thomas Beecham Trust have established, in perpetuity, a scholarship at the University for undergraduate Music students. The award of £1,000 is given as a 'Sir Thomas Beecham Scholarship Award' to a first year student for skills as an outstanding instrumentalist, outstanding academic work and contribution to music in general.
Sir Thomas Beecham was an English conductor and impresario best known for his association with the London Philharmonic and the Royal Philharmonic orchestras. He was also closely associated with the Liverpool Philharmonic and Hallé orchestras. From the early 20th century until his death, Beecham was a major influence on the musical life of Britain and, according to the BBC, was Britain's first international conductor.
Previous recipients
2018/19 Suheil (Sunny) Shehab Flute
2017/18 No scholarship awarded
2016/17 James Longcake Electric Guitar
2015/16 Charles Higgins Jazz Piano
2014/15 Natalie Whiteland Harp
2013/14 Anton Pearson Guitar
2012/13 Dominic Horsley Tuba
2011/12 Tom Reade Piano
2010/11 Amy Squirrell Cello
2009/10 Louis Scott-Delany Piano
2008/09 Joe Garvey Guitar
2007/08 Matt Sheeran Violin
2006/07 No scholarship awarded
2005/06 Suzie Wilkins Flute
2004/05 Ruth Collings Violin
2003/04 Stefan Haffner Piano
2002/03 Ben Rosairo Piano
2001/02 Emily Hall Piano
2000/01 Frances Marriott Violin
1999/00 Darran Laine Voice
1998/99 Emma Booth Cello
1997/98 Hannah Baxter Guitar