Sussex has a longstanding reputation for postgraduate teaching in Migration
The School of Global Studies offers two exciting Master degrees in the field of Migration Studies. You can choose between a Migration Studies MA and a Migration and Global Development MA.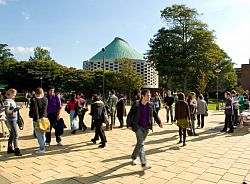 We also accept applications from suitably qualified candidates for direct entry to the PhD in Migration Studies. Our MSc in Social Research Methods provides a route into graduate research for a PhD in Migration, or can be taken as a stand-alone degree for those wishing to acquire research skills relevant to migration policy. We also may have ESRC quota awards for interdisciplinary study at doctoral level.