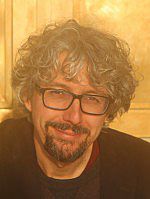 Prof
Michael Collyer
Post:
Professor of Geography (Sussex Centre for Migration Research, Geography, International Development)
Other posts:
Director of Research and Knowledge Exchange (School of Global Studies)
Location:
ARTS C C126
Email:
M.Collyer@sussex.ac.uk

Telephone numbers
Internal:
2772 or 7238
UK:
01273 872772 or 01273 877238
International:
+44 1273 872772 or +44 1273 877238

Research expertise:
download vCarddownload vCard to your mobile
Biography
Michael Collyer is Professor of Geography. He was previously lecturer, senior lecturer and reader at Sussex. During the 2012/13 academic year he held a Fulbright scholarship in the Department of Geography at the University of Washington, Seattle. He has held other visiting positions at Universities in Egypt, France, Morocco, New Zealand and Sri Lanka. Before his appointment as lecturer at Sussex he held a three-year Marie Curie Outgoing International Fellowship, based at the University of Colombo, Sri Lanka. He was previously a Nuffield Foundation New Career Development Fellow at Abdelmalek Essaadi University in Tétouan, Morocco. He completed his PhD, on the dynamics of the Euro-Algerian migration system, in 2002.
Community and Business
Michael is on the steering committee of Sanctuary on Sea, Brighton's City of Sanctuary group, an umbrella organisation for refugee and migrant community support groups in the city. He also represents the Sussex Centre for Migration Research on a number of refugee and migrant related committees of Brighton & Hove City Council. At the national level he is an academic member of the Indepdent Advisory Group on Country of Origin Information, part of the office of the Chief Inspector of Borders and Immigration. He is also a member of the UK Department for International Development's External Reference Group on Migration. Internationally, he regularly undertakes research or analytical work in collaboration with the UNHCR, IOM, various sections of the European Union or International NGOs and consultancies.