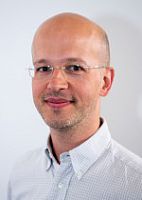 Prof
Nuno Ferreira
Biography
Nuno joined the University of Sussex as a Professor of Law in 2016. Previously, he was a Senior Lecturer at the University of Liverpool (2012-2016) and Lecturer at the University of Manchester (2006-2012). He has also been a Visiting Professor at Wuhan University (China) and the School of Law of the University of Lisbon (Portugal), as well as a guest scholar at the University of Girona (Spain) and the Raoul Wallenberg Institute of Human Rights and Humanitarian Law (Sweden).

Nuno did his undergraduate law studies at the University of Coimbra (Portugal) and University of Bologna (Italy), and is a member of the Portuguese Bar. He worked as a legal consultant at the Legal Affairs and Litigation Department of the Portuguese Securities Market Commission (CMVM), and as a research fellow at the Centre of European Law and Politics at the University of Bremen (ZERP) (Germany). He carried out his doctoral studies at the University of Bremen, where he obtained his Dr. jur. title (summa cum laude).

Nuno is a Horizon 2020 ERC Starting Grant recipient, leading the project SOGICA - Sexual Orientation and Gender Identity Claims of Asylum (2016-2020), and co-director of the Sussex Centre for Human Rights Research.
Role
Professor
Community and Business
Nuno often engages with non-academic audiences, namely in relation to discrimination, human rights, children's rights, Brexit, refugee and LGBT themes, by working with policy-makers, the media and community groups on these topics. He has published in The Conversation, collaborated with NBC and BBC, as well as written for Liverpool View on human rights in the UK. Nuno has also published on LGBT refugees in Le Monde Diplomatique and co-convened events in the Being Human Festival and on discrimination law.
Moreover, Nuno regularly contributes with responses to public consultations (for example the UK government Review of the Balance of Competences, the EU Assises de la Justice, and the Parliament's Inquiries Ensuring strong equalities legislation after EU exit, What are the human rights implications of Brexit? and Employment opportunities for young people inquiry). Nuno is also a member of the external expert services of the European Parliament, and collaborates with colleagues from a range of international research centres.
Nuno has also driven the creation of Liverpool ARK – Liverpool Asylum and Refugee Knowledge, an interdisciplinary refugee studies platform at the University of Liverpool characterised by its external engagement, which gathered the support from more than 40 external organisations and individuals across the UK and beyond.