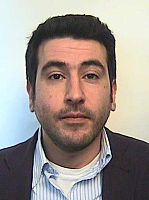 Mr
Cagri Hurmuzlu
Biography
Before starting my academic career I worked in the humanitarian sector for over five years primarily with the United Nations High Commissioner for Refugees (UNHCR) in Nepal, Yemen, Tunisia and Myanmar.
Role
I am currently a PhD candidate in Migration Studies at the University of Sussex and a Research Fellow at the Migration Research Center at Koc University (MiReKoc) in Istanbul, Turkey.
My PhD research is entitled The International Politics of Forced Migration: A Critical yet Constructivist Analysis of Turkey's Asylum Policy and Practices.
Qualifications
Bsc. from the Pennsylvania State University, State College, U.S.A (2005)
MA from the University of Sussex, Brighton, U.K (2007)