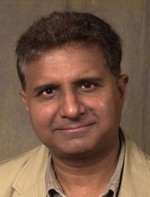 Dr
Rumy Hasan
Biography
Countering the Forces of Endarkenment
I am a senior lecturer at SPRU, University of Sussex, in Brighton, UK. My core specialism (following a doctorate in transition economics at Oxford in 1994) was the political economy of the former Eastern bloc countries. Later, I began to teach and research the East Asian economies, including China; and also transnational corporations. But since the events of 7/7 2005, my work has focused more on issues relating to multiculturalism, multifaithism, and social cohesion; and the nexus between religion (especially Islam) identity, and society.
Hailing from a South Asian Islamic background with parents who left India for Pakistan soon after partition, the bulk of my upbringing was in Scotland and the North East of England. Hostile to sectarianism, I stress the vital importance of secularism and humanism in bringing people from different backgrounds together and, accordingly, I have become highly critical of the separatism and separate identities that have arisen under policies inherent in multiculturalism and multifaithism. This new direction in my work has resulted in two books (which set out my core ideas):
Though hitherto my work has predominantly been of an academic nature, I have also written a few articles geared towards the general readership. The aim of this blog is to do this more systematically as I am keen to reach those beyond the ivory towers. Below is a sample:
With its emphasis on reason, rationalism, evidence, and justice, my work and ideas are very much based on the enlightenment tradition. Accordingly, calling this blog Countering the Forces of Endarkenment seems appropriate.
Role