Sussex Migration JEMS journal tops impact factor rankings
By: Sean Armstrong
Last updated: Thursday, 16 July 2020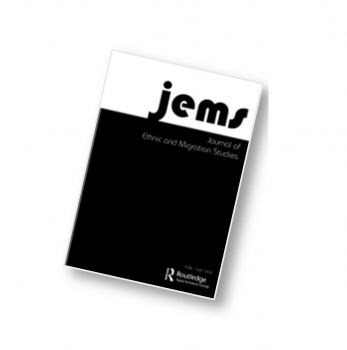 The Journal of Ethnic and Migration Studies (JEMS) - hosted by the Sussex Centre for Migration Research – has been ranked first in Ethnic Studies in the recently released 2019 journal impact factor scores.
JEMS achieved a two year impact factor of 3.116 – a very high figure for the social sciences. The score is all the more remarkable considering JEMS publishes more than four times as many articles as most other journals.
Over the last six years, JEMS has doubled the number of research articles it publishes, but the average number of citations to each one has trebled.
JEMS has a close and complementary relationship to the Sussex Centre of Migration Research (SCMR), with the SCMR-JEMS annual international conference a feature on the migration calendar.
Professor Paul Statham, JEMS Editor-in-Chief and Director of the Sussex Centre of Migration Research, said: "This is great news for Sussex as a host, initiator and forum for important debates in migration and ethnic relations. It is especially pleasing as we have not chased 'impact'.
"Our strategy has been to serve the migration research community by putting as much quality research into the public domain as quickly as possible. The outcome is testimony to the dynamic and global growth of migration research, to which Sussex has been a world-leader for years. JEMS provides the infrastructure that allows the important debates to resonate."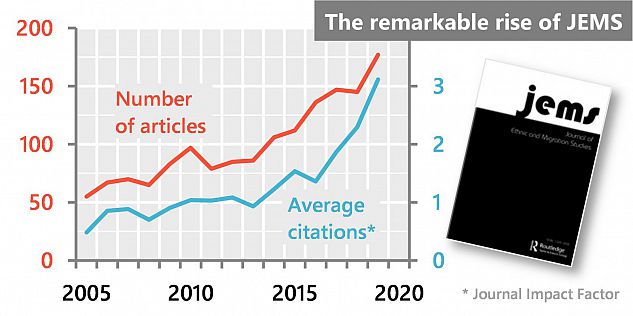 Professor Statham also paid testimony to the dedication and brilliant work of the internal editorial review team at Sussex: Dr Sarah Scuzzarello; Dr Laura Morosanu; Dr Aleks Lewicki; Dr James Hampshire (Deputy Ed.); with support from Dr Nik Ostrand.
The Falmer team works alongside two non-Sussex academics: Merlin Schaeffer (University of Copenhagen) and Rahsaan Maxwell (University of North Carolina at Chapel Hill).