Our Department is a real hub of activity and you'll enjoy being part of a close knit community where there are plenty of opportunities to make friends.
Our facilities and study spaces
Outside of lectures, you can study or catch up with your friends in the 'Wormhole' or 'Gauss House', our large, popular student study spaces. These include tables to study at, printing facilities, books purchased by the department, comfortable sofas, additional PC's for student use and regularly used chess sets. There is also an open study space in our foyer, with even more PC's and space to study collaboratively. Our students have access to 24 hour study space and can often be found playing dungeons and dragons through the night.
The department also has a student kitchen where you have access to free tea and coffee and is a great place to socialise with other students.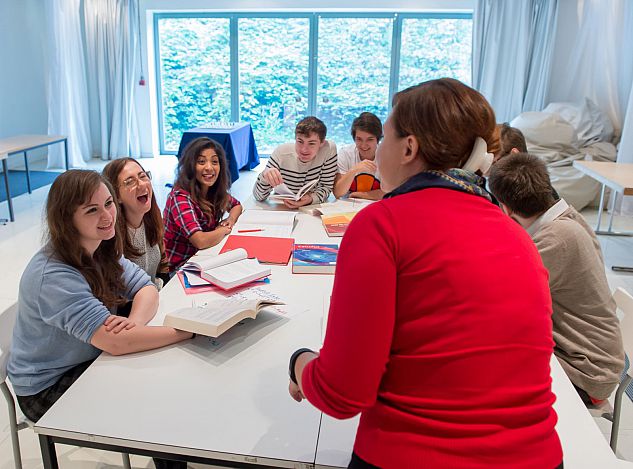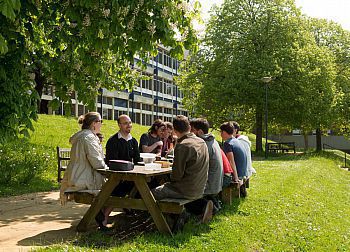 Students enjoy studying and socialising in the sunshine directly outside our building which benefits from large, green and sunny spaces, where there are several picnic benches.
"The department is such a friendly and inspiring place to be. I love working with other students in the unique student study spaces and everyone is incredibly friendly and helpful so you never feel alone."

Claire Blackman
Mathematics BSc
---
Our clubs and societies
Join a club, take part in a sport or get involved in community projects as part of our outreach programme. Whatever you want to do, there's no shortage of activities and events to get involved in at Sussex.
SUMS - Our lively Mathematics Society arranges regular social events such as the popular annual Maths Ball, pub quizes, board games, walks in the Downs and charity events where you can meet other students from all years and make new friends. SUMS collaborate with many other Sussex societies including QSOC Physics society with whom they run many joint events.
Other popular societies include Dog Walking and Poker. See all of our societies run by the Students' Union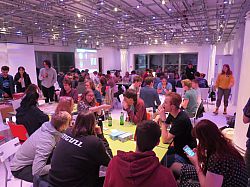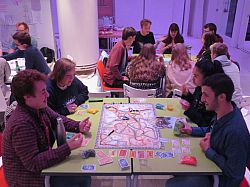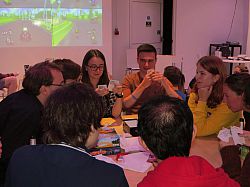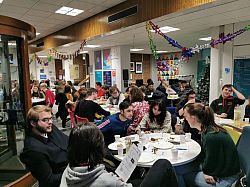 During exam periods, SUMS organise revision sessions in our student spaces where you can get tips for revising and help from other years or just enjoy a place to work.
SUMS also organise regular Maths POP lectures which are hosted by Sussex Mathematics lecturers on a great range of interesting topics.
---
Other student-led initiatives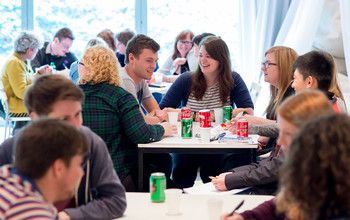 An active student led committee: with up to £2000 funding each year to spend on activities such as the Maths Ball (see above), Christmas Quiz, new furniture, additional PC's and books for study spaces, funding student-led conferences, seminars, events and trips.
Discord servers: during lockdown our students set up Discord servers to stay in touch.
MPS Minecraft server: all MPS students can enjoy minecraft together in their own server
---
Open lectures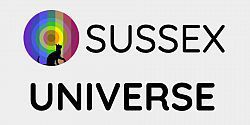 You can attend free lectures on advanced subjects:
Sussex Universe Lectures is our series of free public evening lectures from the science schools at Sussex including Physics & Astronomy and Mathematics, some of which are co-hosted with the Institute of Physics.
The Sussex Lectures - Experience one of our engaging public lectures, an opportunity to hear from world-class academics and renowned guest speakers, sharing their research with staff, students and the wider community. These lectures are open to the general public and are free to attend.
Outreach programmes: make a difference to a local group or school by working in the community
---
You might also be interested in:
---
Contact us
Mathematics
ug.admissions@mps.sussex.ac.uk