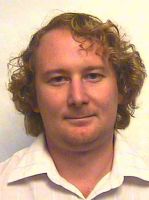 Dr
Isaac Roseboom
Biography
I completed my PhD studies at the University of Queensland (Australia), and have been a research fellow at Sussex since 2007.
I study primarily extra-galactic astronomy, in particular the field of galaxy formation and evolution via the combination of astronomical observations across many wavelength regimes (i.e. optical, infrared, radio, X-ray).
In the past I was heavily involved in the 2SLAQ survey. I now work on data from the SWIRE survey with Spitzer and prepare for the upcoming launch of the Herschel space observatory.
Symeonidis, M, Vaccari, M, Berta, S, Page, M J, Lutz, D, Arumugam, V, Aussel, H, Bock, J, Boselli, A, Buat, V, Capak, P L, Clements, D L, Conley, A, Conversi, L, Cooray, A, Dowell, C D, Farrah, D, Franceschini, A, Giovannoli, E, Glenn, J, Griffin, M, Hatziminaoglou, E, Hwang, H-S, Ibar, E, Ilbert, O, Ivison, R J, Le Floc'h, E, Lilly, S, Kartaltepe, J S, Magnelli, B, Magdis, G, Marchetti, L, Nguyen, H T, Nordon, R, O'Halloran, B, Oliver, S J, Omont, A, Papageorgiou, A, Patel, H, Pearson, C P, Pérez-Fournon, I, Pohlen, M, Popesso, P, Pozzi, F, Rigopoulou, D, Riguccini, L, Rosario, D, Roseboom, I G, Rowan-Robinson, M, Salvato, M, Schulz, B, Scott, Douglas, Seymour-Smith, N, Shupe, D L, Smith, A J, Valtchanov, I, Wang, L, Xu, C K, Zemcov, M and Wuyts, S (2013) The Herschel census of infrared SEDs through cosmic time. Monthly Notices of the Royal Astronomical Society, 431 (3). pp. 2317-2340. ISSN 0035-8711
Riechers, Dominik A, Bradford, C M, Clements, D L, Dowell, C D, Pérez-Fournon, I, Ivison, R J, Bridge, C, Conley, A, Fu, Hai, Vieira, J D, Wardlow, J, Calanog, J, Cooray, A, Hurley, P, Neri, R, Kamenetzky, J, Aguirre, J E, Altieri, B, Arumugam, V, Benford, D J, Béthermin, M, Bock, J, Burgarella, D, Cabrera-Lavers, A, Chapman, S C, Cox, P, Dunlop, J S, Earle, L, Farrah, D, Ferrero, P, Franceschini, A, Gavazzi, R, Glenn, J, Solares, E A Gonzalez, Gurwell, M A, Halpern, M, Hatziminaoglou, E, Hyde, A, Ibar, E, Kovács, A, Krips, M, Lupu, R E, Maloney, P R, Martinez-Navajas, P, Matsuhara, H, Murphy, E J, Naylor, B J, Nguyen, H T, Oliver, S J, Omont, A, Page, M J, Petitpas, G, Rangwala, N, Roseboom, I G, Scott, D, Smith, A J, Staguhn, J G, Streblyanska, A, Thomson, A P, Valtchanov, I, Viero, M, Wang, L, Zemcov, M and Zmuidzinas, J (2013) A dust-obscured massive maximum-starburst galaxy at a redshift of 6.34. Nature, 496 (7445). pp. 329-333. ISSN 0028-0836
Roseboom, I G, Bunker, A, Sumiyoshi, M, Wang, L, Dalton, G, Akiyama, M, Bock, J, Bonfield, D, Buat, V, Casey, C, Chapin, E, Clements, D L, Conley, A, Curtis-Lake, E, Cooray, A, Dunlop, J S, Farrah, D, Ham, S J, Ibar, E, Iwamuro, F, Kimura, M, Lewis, I, Macaulay, E, Magdis, G, Maihara, T, Marsden, G, Mauch, T, Moritani, Y, Ohta, K, Oliver, S J, Page, M J, Schulz, B, Scott, Douglas, Symeonidis, M, Takato, N, Tamura, N, Totani, T, Yabe, K and Zemcov, M (2012) FMOS near-IR spectroscopy of Herschel-selected galaxies: star formation rates, metallicity and dust attenuation at z∼ 1. Monthly Notices of the Royal Astronomical Society, 426 (3). pp. 1782-1792. ISSN 0035-8711
Mauduit, J-C, Lacy, M, Farrah, D, Surace, J A, Jarvis, M, Oliver, S, Maraston, C, Vaccari, M, Marchetti, L, Zeimann, G, Gonzáles-Solares, E A, Pforr, J, Petric, A O, Henriques, B, Thomas, P A, Afonso, J, Rettura, A, Wilson, G, Falder, J T, Geach, J E, Huynh, M, Norris, R P, Seymour, N, Richards, G T, Stanford, S A, Alexander, D M, Becker, R H, Best, P N, Bizzocchi, L, Bonfield, D, Castro, N, Cava, A, Chapman, S, Christopher, N, Clements, D L, Covone, G, Dubois, N, Dunlop, J S, Dyke, E, Edge, A, Ferguson, H C, Foucaud, S, Franceschini, A, Gal, R R, Grant, J K, Grossi, M, Hatziminaoglou, E, Hickey, S, Hodge, J A, Huang, J-S, Ivison, R J, Kim, M, LeFevre, O, Lehnert, M, Lonsdale, C J, Lubin, L M, McLure, R J, Messias, H, Martínez-Sansigre, A, Mortier, A M J, Nielsen, D M, Ouchi, M, Parish, G, Perez-Fournon, I, Pierre, M, Rawlings, S, Readhead, A, Ridgway, S E, Rigopoulou, D, Romer, A K, Roseboom, I G, Rottgering, H J A, Rowan-Robinson, M, Sajina, A, Simpson, C J, Smail, I, Squires, G K, Stevens, J A, Taylor, R, Trichas, M, Urrutia, T, van Kampen, E, Verma, A and Xu, C K (2012) The Spitzer Extragalactic Representative Volume Survey (SERVS): survey definition and goals (PASP, 124, 714, [2012]). Publications of the Astronomical Society of the Pacific, 124 (920). pp. 1135-1136. ISSN 0004-6280
Casey, C M, Berta, S, Béthermin, M, Bock, J, Bridge, C, Burgarella, D, Chapin, E, Chapman, S C, Clements, D L, Conley, A, Conselice, C J, Cooray, A, Farrah, D, Hatziminaoglou, E, Ivison, R J, Le Floc'h, E, Lutz, D, Magdis, G, Magnelli, B, Oliver, S J, Page, M J, Pozzi, F, Rigopoulou, D, Riguccini, L, Roseboom, I G, Sanders, D B, Scott, Douglas, Seymour, N, Valtchanov, I, Vieira, J D, Viero, M and Wardlow, J (2012) A population of z> 2 far-infrared Herschel-spire-selected starbursts. Astrophysical Journal, 761 (2). p. 139. ISSN 0004-637X
Mauduit, J-C, Lacy, M, Farrah, D, Surace, J A, Jarvis, M, Oliver, S, Maraston, C, Vaccari, M, Marchetti, L, Zeimann, G, Gonzáles-Solares, E A, Pforr, J, Petric, A O, Henriques, B, Thomas, P A, Afonso, J, Rettura, A, Wilson, G, Falder, J T, Geach, J E, Huynh, M, Norris, R P, Seymour, N, Richards, G T, Stanford, S A, Alexander, D M, Becker, R H, Best, P N, Bizzocchi, L, Bonfield, D, Castro, N, Cava, A, Chapman, S, Christopher, N, Clements, D L, Covone, G, Dubois, N, Dunlop, J S, Dyke, E, Edge, A, Ferguson, H C, Foucaud, S, Franceschini, A, Gal, R R, Grant, J K, Grossi, M, Hatziminaoglou, E, Hickey, S, Hodge, J A, Huang, J-S, Ivison, R J, Kimura, M, LeFevre, O, Lehnert, M, Lonsdale, C J, Lubin, L M, McLure, R J, Messias, H, Martínez-Sansigre, A, Mortier, A M J, Nielsen, D M, Ouchi, M, Parish, G, Perez-Fournon, I, Pierre, M, Rawlings, S, Readhead, A, Ridgway, S E, Rigopoulou, D, Romer, A K, Roseboom, I G, Rottgering, H J A, Rowan-Robinson, M, Sajina, A, Simpson, C J, Smail, I, Squires, G K, Stevens, J A, Taylor, R, Trichas, M, Urrutia, T, van Kampen, E, Verma, A and Xu, C K (2012) The spitzer extragalactic representative volume survey (SERVS): survey definition and goals*. Publications of the Astronomical Society of the Pacific, 124 (917). pp. 714-736. ISSN 0004-6280
Oliver, Seb, Frost, M, Farrah, D, Gonzales-Solares, E, Shupe, D L, Henriques, B, Roseboom, I, Alfonso-Luis, A, Babbedge, T S R, Frayer, D, Lencz, C, Lonsdale, C J, Masci, F, Padgett, D, Polletta, M, Rowan-Robinson, M, Siana, B, Smith, H E, Surace, J A and Vaccari, M (2010) Specific star formation and the relation to stellar mass from 0 < z < 2 as seen in the far-infrared at 70 and 160 µm. Monthly Notices of the Royal Astronomical Society, 405 (4). pp. 2279-2294. ISSN 1365-2966
Oliver, S, Wang, L, Smith, A J, Altieri, B, Amblard, A, Arumugam, V, Auld, R, Aussel, H, Babbedge, T, Blain, A, Bock, J, Boselli, A, Buat, V, Burgarella, D, Castro-Rodríguez, N, Cava, A, Chanial, P, Clements, D L, Conley, A, Conversi, L, Cooray, A, Dowell, C D, Dwek, E, Eales, S, Elbaz, D, Fox, M, Franceschini, A, Gear, W, Glenn, J, Griffin, M, Halpern, M, Hatziminaoglou, E, Ibar, E, Isaak, K, Ivison, R J, Lagache, G, Levenson, L, Lu, N, Madden, S, Maffei, B, Mainetti, G, Marchetti, L, Mitchell-Wynne, K, Mortier, A M J, Nguyen, H T, O'Halloran, B, Omont, A, Page, M J, Panuzzo, P, Papageorgiou, A, Pearson, C P, Pérez-Fournon, I, Pohlen, M, Rawlings, J I, Raymond, G, Rigopoulou, D, Rizzo, D, Roseboom, I, Rowan-Robinson, M, Sánchez Portal, M, Savage, R S, Schulz, B, Scott, D, Seymour-Smith, N, Shupe, D L, Stevens, J A, Symeonidis, M, Trichas, M, Tugwell, K E, Vaccari, M, Valiante, E, Valtchanov, I, Vieira, J D, Vigroux, L, Ward, R, Wright, G, Xu, C K and Zemcov, M (2010) HerMES: SPIRE galaxy number counts at 250, 350, and 500 μm. Astronomy and Astrophysics, 518 (L21). ISSN 1432-0746
Henriques, Bruno M B, Thomas, Peter A, Oliver, Seb and Roseboom, Isaac (2009) Monte Carlo Markov Chain parameter estimation in semi-analytic models of galaxy formation. Monthly Notices of the Royal Astronomical Society, 396 (1). pp. 535-547. ISSN 0035-8711