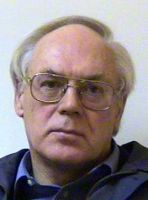 Dr
John Haigh
Post:
Emeritus Reader (Mathematics, Probability and Statistics Research Group)
Other posts:
Honorary Senior Research Fellow (Mathematics)
Location:
PEVENSEY 3 5C4
Email:
J.Haigh@sussex.ac.uk

Telephone numbers
Internal:
8104 or 7345
UK:
01273 678104 or 01273 877345
International:
+44 1273 678104 or +44 1273 877345
download vCarddownload vCard to your mobile
Biography
Undergraduate at Brasenose College, Oxford 1960-63. BA 1963, MA 1968
Postgraduate at Gonville and Caius College, Cambridge 1963-65, University of Sussex 1965-6 PhD (Cantab) 1968
Employment:
(1) University of Sussex 1966-date
(2) Visiting appointments at the Universities of Melbourne (Summer 1968), Stanford (Summer 1973), and Guelph (1983-84)
Personal
Married 1977 (to Kay); children Daniel (1980, deceased 2007) and Adam (1982). One grandchild Isabella Amelie (2010). Lives in Brighton.
Role
In 2018/19, I convene the module "Mathematics in Everyday Life" in the first semester.
Community and Business
I have acted as an expert witness, on mathematical aspects of evidence, in several cases, including the so-called "Kieran Fallon trial" in 2007, the series of cases in Bristol Crown Court from 2012 to 2014 that ended with jail sentences for a group of women convicted of running illegal "pyramid schemes", and the Pakistani cricketers' "spot-fixing" case.
The Royal Statistical Society has employed Charles Goldie and me to analyse data from the National Lottery to check on the "randomness" of the numbers selected. I have frequently been interviewed on the radio about aspects of the National Lottery.