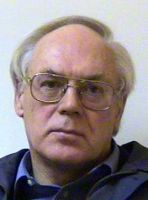 Dr
John Haigh
Biography
Formal education:
(1) Skelmanthorpe County Primary School 1946-53
(2) Penistone Grammar School 1953-60
(3) Brasenose College, Oxford 1960-63
(4) Gonville and Caius College, Cambridge 1963-65
Employment:
(1) University of Sussex 1966-date
(2) Visiting appointments at the Universities of:
(a) Melbourne, Summer 1968
(b) Stanford, Summer 1973
(c) Guelph, 1983-84
Personal
Married (to Kay) 1977; children Daniel (1980, deceased 2007) and Adam (1982). Lives in Brighton.
Role
In 2012/13, as a part-time Tutorial Fellow, I convene the lecture course "Mathematics in Everyday Life" in the first semester.

Applied probability. Games and gambling.
Applied probability, with especial reference to models in biology, and optimal strategies in diverse games and gambles. The mathematics of spread betting.
Lecture course taught in 2007/8:
Mathematics in Everyday Life. (To First Year mathematics students.)
Student Consultation
Formally, Monday 11-30 am, and Tuesday 10-00 am. But try me at any other time, preferably before 2-30 - an email to j.haigh@sussex.ac.uk, or phone 8104.