How one man's Sussex experience prompted a £1 million legacy gift to promote excellence in mathematics research
By: Emma Wigmore
Last updated: Friday, 7 May 2021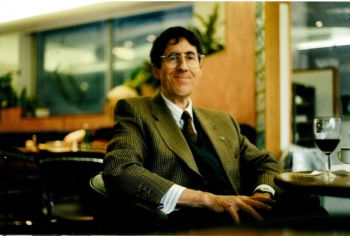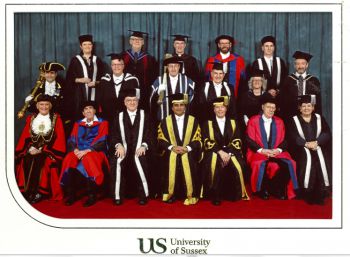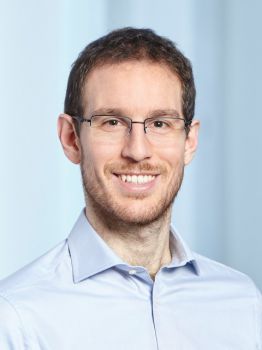 Dr Perry Browne, known as Jim, (Mathematics 1996) was told by his Maths teacher at school that he was a 'moron'. Nevertheless, and in defiance of this label, he went on to successfully achieve a DPhil in the subject at Sussex, authoring a thesis that even many mathematicians cannot understand, and going on to use his maths working for British Aerospace and on missile systems for the Ministry of Defence.
Commemorating his outstanding life achievements and the role that Sussex played in his journey to professional success and personal happiness, Jim generously remembered Sussex in his will, leaving over £1 million to the Department of Mathematics.
In gratitude for his remarkable gesture, the Department is establishing The Dr Perry James Browne Research Centre on Mathematics and its Applications, which will promote excellence in mathematical research at Sussex.
Sussex has a distinguished history of promoting freedom of exploration, thought and expression, as well as encouraging interdisciplinary research that is driven by curiosity, creativity and innovation. The vision of the new Research Centre is that the mathematics of today will inform and help the innovations of the future, capitalising on Sussex's interdisciplinarity; some of the best results in mathematics have been obtained as a consequence of cross-departmental collaboration.
Michael Melgaard, Head of Department and Professor of Mathematics, acknowledged the considerable impact of Jim's legacy, saying:
"We are immensely grateful for Jim's legacy gift. The Centre will provide a point of focus for our research and will present opportunities for us to foster new interdisciplinary collaborations with applied scientists both within the University of Sussex and elsewhere, as well as making our research more visible, for example, by world-leading mathematicians giving public lectures. In turn, we hope more alumni will be encouraged to support our research efforts and that the very brightest maths students will choose to come to Sussex."
The launch of the Centre will be marked by an inaugural lecture on 10 June 2021, which will be delivered by Fields Medalist – equivalent to the 'Nobel Prize' in mathematics – Professor Alessio Figalli from ETH, Zurich.
Our actions can profoundly influence people's lives, and leaving a legacy gift in your will – no matter how big or small – can have a lasting impact. Supporting today's academics and students through leaving a bequest to Sussex, just as Jim did, will ensure that our tradition of research and teaching excellence can continue and, in the true spirit of Sussex, it will do so for all, regardless of their background or financial situation.
Exclusive Helena Normanton Society event on 19 May 2021
If you would like further information about leaving a legacy to the University of Sussex, do join us online at the Helena Normanton Society event. This exclusive event is hosted by Vice-Chancellor Adam Tickell and will feature a presentation of hand-selected memorabilia and artefacts from the Special Collections by Richard Wragg, Collections Manager at The Keep.
During the event, there will be an opportunity to view items from the archive of celebrated barrister Jeremy Hutchinson, Baron Hutchinson of Lullington QC (1915 - 2017). Not shown in public before, the archive contains papers from many of his most famous trials, including in relation to his work defending Penguin Books for the publication of Lady Chatterley's Lover.
To register for the event, please book here, by Monday 10 May.
For a confidential discussion on leaving a legacy, please contact:
Ben Loxton
Development and Alumni Relations Office
University of Sussex
+44 (0)1273 872820
b.loxton@sussex.ac.uk