Supporting career development and recognition with the Technician Commitment
Posted on behalf of: Dr Robert Fowler, Associate Director of Technical Operations
Last updated: Monday, 25 July 2022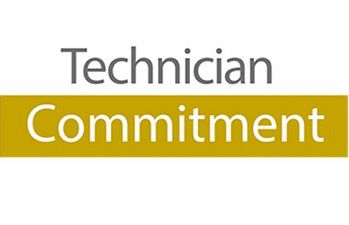 Technicians are vital for the safe, effective, and efficient delivery of research and practical teaching. As part of its commitment to our technical staff, the University aims to ensure it offers an environment which supports technicians where they can develop their skills, succeed and progress in their careers.
To help achieve this, the University of Sussex is a signatory of the Technician Commitment, a university and research institution initiative, led by a steering group of sector bodies, with support from the Science Council and the Gatsby Charitable Foundation's Technicians Make It Happen campaign. The Commitment aims to ensure visibility, recognition, career development and sustainability for technicians working in higher education and research, across all disciplines.
We have around 120 members of technical staff at the University, embedded within schools or centres to support specialist facilities, space and activities in laboratory, workshop, clinical and studio settings. We have self-assessed our current support of technical staff.

Engaging fully with the Technician Commitment provides an opportunity to improve both the quality and flexibility of our technical support, and to integrate our technical staff better within education and research. We will bring to the forefront our technical staff and the varied and specialist work they do, ensuring our technical staff have excellent training, career development opportunities, and job satisfaction.
We want technicians to have a clear career pathway, with opportunities of working across the University, access to the right training and to be part of a wider community of technicians at the University of Sussex and other institutions. We have set out how we plan to do this in our Action Plan.

A steering group has been set up to oversee the Technician Commitment work for the University of Sussex, including establishing a number of workstreams to undertake work as directed by the steering group. The group is chaired by Prof. Sarah Guthrie, with representation from technical managers and academics from each area where technicians are employed. Working groups will be set up to look at the four pillars of the Commitment.
Technician Commitment Event – 9 September, 2pm-4pm (Save the date!)
We are organising a meeting with all technical staff on 9 September from 2pm-4pm, introducing the work of the Technician Commitment at Sussex and looking to get feedback and input from technicians about how they would like to see elements of the action plan implemented. It will also be a chance to meet other technicians from all areas in the University. Drinks and snacks will be provided.
Going forward, we aim to have annual technician conferences/meetings where technician work can be showcased and progress on the Technician Commitment can be shared and communicated.