Engaging with non-academics is a core component within the School of Life Sciences: we want to share our research with everyone and engage with people to have thoughtful discussions that shape our work. To do this we take part in science festivals, we visit schools and we connect with charities, businesses and the local community.
Our Highlights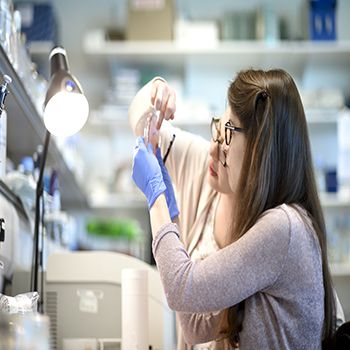 Sussex SPaRCS
Pupils at schools in Sussex are supporting current genome research through an innovative citizen science project.
Find out more.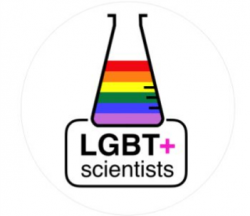 'Out and About STEM'
Through a project funded by the Biochemical Society, we will be incorporating LGBT+ visibility in our public engagement. Find out more.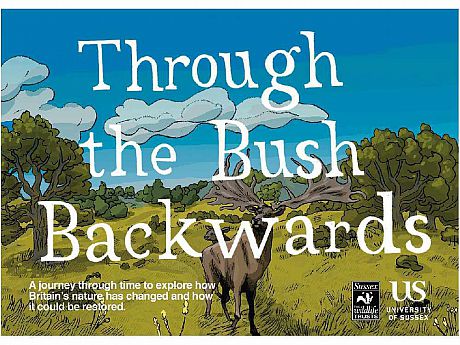 Through the Bush Backwards
A graphic short story of Britain's past, present and future nature and an opportunity to share your vision.
Find out more.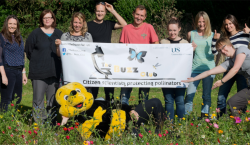 The Buzz Club
The Buzz Club
are passionate about studying and conserving bees and other pollinators. They run a number of educational, fun projects for schools and garden groups.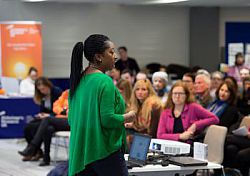 Dementia event sees research shared straight from lab
Researchers organised and took part in a free event about dementia, to share their research with around 100 members of the public.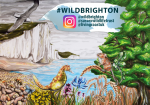 Students wow Sussex Wildlife Trust
A report by a group of Masters students will be used to help shape the charity's engagement with young people. Read more.
Public Engagement

The principal aim of Public Engagement within Sussex Life Sciences is to connect with the people around us. All of our research impacts on people's lives, whether it's developing new medicines, increasing understanding of human processes, or analysing the environment around us. Therefore, the public is integral for our research, and we want to share and our knowledge and learn from others.

School of Life Sciences Public Engagement Strategy

"Public engagement describes the myriad of ways in which the activity and benefits of higher education and research can be shared with the public. Engagement is by definition a two-way process, involving interaction and listening, with the goal of generating mutual benefit." - National Coordinating Centre for Public Engagement

As a signatory to the National Coordinating Centre's Manifesto for Public Engagement, the University uses this definition of engagement to frame the ways that we inform, consult and collaborate with the public.

Engagement is a two-way process, and there are a range of opportunities to get involved with our research and meet researchers.

Work with researchers on projects

We believe that anyone can contribute to cutting-edge research, not just scientists. We have an expanding number of projects that you can get involved with – keep checking back for new projects and updates.

Buzz Club: Be a pollinator researcher and help Prof. Dave Goulson and his lab to better understand pollinating insects
Instability: Are you a 6th form student or teacher? Get hands-on lab experience as you help Dr Jon Baxter to unravel instability of chromosomes.

Hear from our researchers

Are you interested in meeting our researchers and learning from them as the best way to improve the environment, or your health?

LASI: The Laboratory of Apiculture and Social Insects hosts regular training sessions for beekeepers and enthusiasts, with online resources for education too
Talks: Our academics contribute to a number of local talk series and community groups, follow these links to find out more (external sites): Nerd Nite Brighton, Cafe Scientifique, U3A, PubhD.
Tours: Our research facilities are busy places and we therefore have limited capacity to host tours. However we do participate in the University Community Festival, featuring a range of our labs and research.

Meet our researchers

We take part in a range of events local to Sussex, bringing interactive activities for everyone to get hands-on with. This include: The British Science Festival, Brighton Science Festival, Lewes STEMfest, Big Bang East Sussex and Crawley STEMfest. If you would like our researchers to visit your event, contact lifesci@sussex.ac.uk.

Business Engagement

A key role for Sussex Life Sciences is to work with organisations of all kinds to consider and respond to today's world issues and the long term challenges for society as a whole. Working with businesses can be a great way to realise the potential of research, develop lasting collaborative partnerships and access new funding opportunities. If you are interested in our research please contact us for more information. We work collaboratively with many organisations at a local, national and international level, and welcome enquiries, ideas and project proposals from external partners. View the University Collaborate pages for more information.

School Engagement

Our academics are committed to inspiring the next generation of scientists, and we spend time working with Sussex Widening Participation and Sussex STEM. Due to time and resource constraints we are unable to accommodate all requests for school visits, however we hope you will find the information below useful.

Widening Participation: To find out more about widening participation events, visit the Sussex website
Plant Ecology outreach: Take a look at the Plant Evolutionary Ecology lab's outreach page for activities around plants and pollinators.
STEM Ambassador scheme: A number of our researchers are registered STEM Ambassadors and contribute to events coordinated by Sussex STEM.
Talks: Our researchers have limited time to host or visit schools to give talks. If you are interested in hosting a speaker, please contact lifesci@sussex.ac.uk
Lab practicals: Our teaching space is in constant use with undergraduate practicals, and we therefore cannot offer our laboratories for external use
Royal Society Partnership Grants: If you are interested in partnering with the School of Life Sciences, please get in touch with the Public Engagement Coordinator
Nuffield Research Placements: we have previously hosted students, but cannot guarantee placements. If you are interested, take a look through the research pages and see where you might be interested in working

Work Experience

The School is now closed for current year 22/23 work experience applications and positions have now been filled. Please keep an eye on our webpage where information relating to work experience applications for the next academic year 23/24 will be updated.

Charity Engagement

We are grateful to a number of charities who sponsor research within the School of Life Sciences, details of which can be found on specific research webpages. Our academics spend time engaging with the supporters of these charities, demonstrating where their funds go. We also run training with relevant charities, to support our academics engaging with their supporters.

Community Engagement

Research within the School of Life Sciences has an impact on people across the world, but also locally. We are committed to sharing our work with communities local to Sussex and currently have a funding scheme open to staff and students, closing on the 28th February 2018. If you are interested in forming a partnership with Life Sciences, get in touch.

LGBT+ scientists

In December 2017, Sussex Life Sciences was awarded a Biochemical Society grant to promote LGBT+ in science. The project, Out and About STEM, will raise the profile of LGBT+ members of staff and students during public-facing activities. One of the team members, Dorieke Grijseels has written a blog about the importance of LGBT+ visibility in science.

Women in STEM

Sussex Life Sciences leads the Sussex team organising Soapbox Science Brighton, set up in 2017. Soapbox Science promotes women in STEM (science, technology, engineering, maths).

Community grants

Three £500 grants were recently awarded to staff projects that engaged a specific community under-represented by science: