How can Educational Enhancement help you this semester?
By: Katie Piatt
Last updated: Thursday, 23 February 2023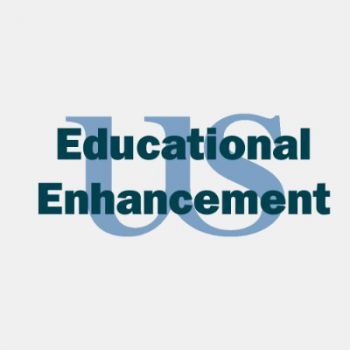 The Educational Enhancement team are pleased to share our new menu of support, development and networking for teaching staff here at Sussex. We're offering a range of training sessions and themed events, self-study courses and workshops this semester- read on to find out more!
Live events, training and networking
Our live programme of events and training covers digital platforms, professional development, networking sessions and one-off events like the Education Festival. If you are in a course leadership position, we still have spaces left on the final two Course Leadership Programme sessions; on 9th March we will be focusing on Curriculum and then on 30th March, we will explore development opportunities, including applying for Senior Fellowship of Advance HE. We're also excited that the Call for Participation in our first Education Festival on May 4th is now open - there are plenty of ways to get involved, connect with colleagues and share good practice, innovation and research in teaching and learning. Registration opens soon - we hope to see you there!
If you are new to teaching at Sussex or would like to brush up on some of the learning technologies available, we also offer short self-study courses. You can find out more about setting up courses in Canvas, explore how to set up and use Padlet in your teaching, and learn more about Podcasting.
Lastly, if you have a particular area of teaching or learning technologies you would like to explore with us, we have a list of bespoke workshops we can run for teaching teams, departments or schools. These workshops cover a vast range of topics including designing authentic assessments, increasing student engagement, using collaborative tools and digital accessibility. We're always happy to work with you to develop workshops in other areas too, please do let us know.
We hope there is something for everyone in our new menu of support and training. We're always happy to start off with a one-to-one chat with your School Learning Technologist and Academic Developer– please do get in touch!