The Life Sciences Research Symposium is an annual event. The next edition will be held on 17 January 2023, to celebrate the research taking place in the School and commemorate the outstanding scientists who helped establish the University of Sussex.
John Maynard Smith Lecture
Professor Catherine Green OBE, Oxford University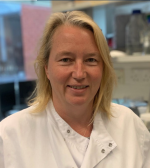 Professor Green heads the Nuffield Department of Medicine's Clinical Biomanufacturing Facility (CBF). She is the Monsanto Senior Research Fellow at Exeter College, Oxford and an Associate Professor at the Wellcome Centre for Human Genetics, Oxford. She was appointed as an Officer of the Most Excellent Order of the British Empire (OBE), for services to Science and Public Health. Her team at the Clinical Biomanufacturing Facility has been an integral part of the University's development of a ChAdOx1 vectored vaccine against the SARS-CoV-2 virus, in partnership with AstraZeneca.
Cornforth Lecture
Professor Frances Platt FRS

FMedSci
, Oxford University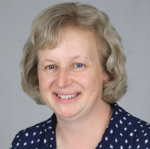 Professor Platt is Professor of Biochemistry and Pharmacology and Head of the Department of Pharmacology, part of the University of Oxford's Medical Sciences Division. She is a biochemist and pharmacologist, and her work centres on the study of a group of rare genetic disorders called lysosomal storage diseases with a view to developing new drug therapies. In 2021, she was elected as a Fellow of The Royal Society.
Registration
Register through Eventbrite to attend the event.
Programme
Tuesday 17 January 2023
Time
Location
Content
9.30-10.00
Chichester I Lecture Theatre
Welcome and refreshments
10.00-10.05

Research talks

Introduction by Prof Sarah Guthrie
10.05-10.30

Prof Mika Peck

Making the case for the Rights of Nature - Hope in face of the global biodiversity crisis

10.30-10.55

Prof Helfrid Hochegger

Triggering Mitosis

10.55-11.20

Dr Andre Maia Chagas

Open Science: A framework for innovative, cost effective, inclusive and impactful research

Dr Murtala Bindawa, Biomedical Research and Training Centre (BioRTC), Yobe State University, Nigeria

On setting up a high end research laboratory in Northeast Nigeria: The role of Open Science

11.20-11.30
Coffee Break
11.30-11.35
PGR/ECR Talks

PGR/ECR Talks introduction by Prof Sarah Guthrie

11.35-11.55

11 PGR/ECR flash talks

11.55-12.00
John Maynard Smith Lecture
Introduction to Keynote Speaker by Prof

Sarah Guthrie

12.00-12.50

Prof Catherine Green OBE, Oxford University

One idea, two years, three billion doses

12.50-14.00
Bridge Café
Lunch/Poster Exhibition/Trade Exhibits
14.00-14.05

Chichester I Lecture Theatre

Cornforth Lecture

Introduction to Keynote Speaker by Prof Wendy Brown

14.05-14.55

Prof Frances Platt FRS FMedSci, Oxford University

The complexity of cellular lipid homeostasis: insights from Niemann-Pick disease type C

14.55-15.00
Faculty Subject Overviews
Introduction by Prof Sarah Guthrie
15.00-15.10

Prof John Spencer - Drug Discovery

15.10-15.20

Prof Wendy Brown - Chemistry
15.20-15.30
Prof Daniel Colaco Osorio - Evolution, Behaviour and Environment
15.30-15.40
Dr Jo Murray - Genome Damage and Stability
15.40-15.50
Prof Claudio Alonso - Neuroscience
15.50-16.00

Dr Leandro Castellano - Biochemistry

16.00-16.15
Coffee Break
16.15-16.30
Prof Sarah Guthrie presents Awards Section
16.30-16.45
Closing Remarks by Prof Sarah Guthrie
Sponsors
Many thanks to our sponsors for their support: Apollo Scientific, Custom Pharma, New England Biolabs, QIAGEN, Thistle Scientific, Haier Biomedical and PCR Biosystems.