Updates from our Learning Technologists in Educational Enhancement
By: Daniel Axson
Last updated: Tuesday, 12 September 2023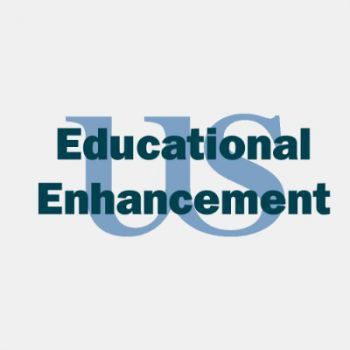 This update is to provide you with the headlines of what our team of Learning Technologists (LTs) have been up to over the Summer to prepare for the new academic year, including:
New staff development opportunities

BuddyCheck – a new peer evaluation tool

Updated guidance for the use of generative AI

Module template pilot with MAH
Staff development opportunities
Details on the latest schedule of workshops and other staff development opportunities can be found on our website. Highlights include:
Canvas basics

Using Panopto

Digital Accessibility
There are many other ways and opportunities to develop your skills for teaching with technology, if you're not sure where to start or what's right for you, get in touch with the team and we'll be happy to help.
Working closely with our Academic Developers we are pleased to announce a new tool for peer evaluation. Available to all colleagues through Canvas,BuddyCheck is a platform for peer evaluation and can help improve outcomes from group work activity. For example, it can adjust group work marks based on contribution, or be used formatively as a prompt for reflection and a source of feedback.
Guidance updates for use of generative

AI

for teaching, learning and assessment.
Following on from our early announcements and position on the use of such technology for teaching, learning and assessment. The LTs along with the ADs and colleagues from across the university have been busy sifting through the noise and drafting info, support and guidance to help you navigate the complexities and the opportunities whilst maintaining academic integrity. There is also a new group set up to look specifically at how the University responds to such developments, ensuring accessibility, inclusion and academic integrity are front and centre.
The updated guidance will be announced through a news item when it goes live.
MAH

Canvas module template pilot
This year, the School of Media, Arts and Humanities took the opportunity of new functionality in Canvas to ensure a more consistent and accessible student experience in Canvas. In doing so, staff spend less time on the Canvas admin of module set up, with more time for working on the material. We'll now be looking to roll out this improvement to the module set up process to other Schoolsin the next academic year. Get in touch with us to find out more, or to register your interest.
PollEverywhere

and Padlet
For fans of students' engagement and interactive tools, PollEverywhere and Padlet are now available to more of you. We have worked with colleagues in ITS to extend the licences of these products. Look out for more updates on these platforms as we seek to better integrate them with Canvas.
With the start of term just around the corner, now would be a good time to check over our updated module set-up guidance. Depending on the School you are in will depend on which guidance to follow, be sure to choose the correct one.