Curriculum Reimagined update
Posted on behalf of: Change communications
Last updated: Wednesday, 17 May 2023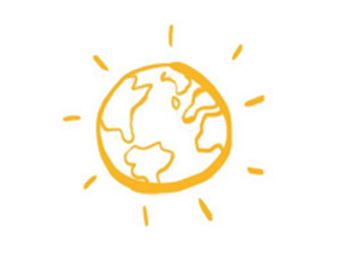 Curriculum Reimagined Update
Thank you to everyone who has engaged in this period of consultation, research, and development. The last Open Meeting was hosted on the Tuesday 25 April 2023, the recording for this can be found on Curriculum Reimagined webpages.
The four principles of Curriculum Reimagined have been organised into themed work packages:
Distinctive
Inclusive
Streamlined
Future proofed
The deliverables of the project are grouped into the four work packages and mapped against the individual outcomes we are hoping to achieve as well as the benefits we will measure to evaluate the project's success.
Consultation for this phase will continue until mid-May when we bring our first round of proposals for decision to a dedicated University Education Committee meeting on Wednesday 17 May 2023, these proposals will then be shared with University Executive Group before being taken to Senate in June.
Detailed planning on how and when to implement changes will follow alongside further academic approvals. Following those decisions, we will continue another round of consultation on specific topics over the summer and into the autumn, in time for Schools and Departments to prepare for School Education Committee, Annual Portfolio Review and other autumn meetings. Our project timeline can be found on the Curriculum Reimagined webpages.
Working Groups Update:
The Architecture and Structure Working Group
Professor. Jessica Horst has had two meetings with student change managers/connectors about Sussex Choice/electives. The students fed into a survey that will be circulated to students later this month (after the NSS deadline for finalists) and they have fed into plans for 4 focus groups about theming electives. These focus groups are currently underway and jointly run by students and an academic developer from Educational Enhancement.
The group has completed its consultation on re-introducing year-long modules with several departments expressing a desire to reinstate this option (of which several departments intend to take up this offer if it is approved).
The recommendations from the timetable review were approved by UEC in February. Among the recommendations was one about setting a minimum number of students per module, which would empower Schools to suspend small modules (for review and possible redesign) and thus create more space in the timetable. Jessica would welcome informal feedback from colleagues on their thoughts on this issue.
Enrichment weeks were discussed in breakout groups at the last Open Meeting at the end of March. There was very strong consensus that they should only be introduced if we include additional weeks into the academic year (i.e., they should run alongside the 11 weeks of teaching term, not in lieu of). Work regarding this is ongoing and it is expected that proposals will be brought to University Education Committee in the Autumn.
The Curriculum and Assessment Working Group
This working group has been focusing on the teaching & learning framework the 'Sussex Curriculum Framework'. This includes:
Review of information in the prospectus. Professor. Claire Smith has been working with colleagues to understand the complexities of this as it involves different teams. A dedicated workshop in May will be the first step to identifying the aims, barriers, and actions.
Define Blended Learning Offer. The group have now undertaken 4 focused meetings and will be pulling their findings into the framework document. This work is being led by Dr Katie Piatt, Head of Educational Enhancement.
Programme Specification and Intended Learning Offer group have scoped relevant project deliverables and will be asking UEC for approval to further develop proposals.