Chemists and Material Scientists celebrate scientific achievements of Malcolm Heggie
By: Jessica Gowers
Last updated: Monday, 17 June 2019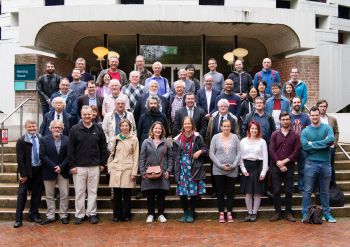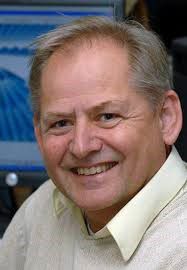 The family, friends, colleagues and former students and collaborators of Malcolm Heggie celebrated his life and scientific achievements at a special event on the University of Sussex campus.
Malcolm Heggie, Professor of Theoretical Chemistry, worked at the University from 1996 to 2012. He died in January 2019 at the age of 63.
He was renowned in the field of carbon science, notably in the atomistic simulations of carbon materials.
The daylong event, held on 12 June 2019, saw his colleagues and collaborators from around the world discuss his influence in the field and share some personal reminiscences of working with him.
Laura Heggie, Malcolm's daughter, said: "The day spanned the length and breadth of Dad's career, from the 1980s to 2018, from world records in theoretical computer modelling to the very practical applications of his knowledge in partnership with industry. It also had elements of a travelogue: not only in the many photos showing Dad bringing his sense of fun to great conferences over the years, but also in the room, with speakers from Japan and Australia. The event captured the spirit of Dad: intelligent, collaborative and pioneering."
His PhD students and Postdocs, past and present, travelled from across the country and from abroad to commemorate their former supervisor, presenting their research inspired and driven by Malcolm.
Chris Ewels, CNRS Research Director at the Institute of Materials in France, worked closely with Malcolm and gave a talk entitled 'The Heggie Story of Ice and Fire'. He said: "It was great to see so many of Malcolm's friends and colleagues at the meeting. Malcolm had a strong scientific vision of the complex behaviour of graphite and related materials at the atomic scale. The talks showed many different aspects of this. It's an ongoing story, Malcolm's work has laid the foundation stones and hopefully we can build on what he has left us."
Malcolm Heggie made significant contributions to carbon science; he co-founded the British Carbon Group and chaired it for many years, as well as founding and co-organising the annul NanoteC conferences for over 20 years.
He also made significant contributions to the University of Sussex while working here; he initiated a High Performance Computing consortium soon after he arrived and led a successful proposal for a Silicon Graphics Supercomputer, which he named BFG – the 'Big Friendly Giant'. As highlighted in the talk by Patrick Briddon, Professor of Computational Physics at Newcastle University, Malcolm always left departments "better than he found them", usually with better equipped computing resources.
Hazel Cox, Professor of Theoretical and Computational Chemistry at the University of Sussex organised the event along with Chris Ewels (CNRS, France) and Roger Smith (Loughborough University). She said: "It was a privilege to be a part of this celebration of the substantial and inspirational achievements of Malcolm."
Hazel also wrote an obituary for Malcom Heggie, which can be read on the University website.