National award recognises Life Sciences' continued commitment to gender equality
Posted on behalf of: School of Life Sciences
Last updated: Friday, 6 December 2019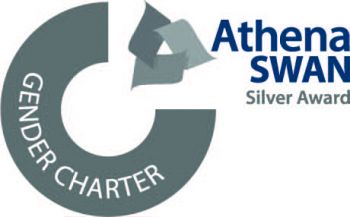 The School of Life Sciences at the University of Sussex has been recognised for its ongoing commitment to gender equality, with the renewal of its Athena SWAN silver award.
Life Sciences was the first school in the University to achieve a silver award, in 2015. The School's award has been renewed until 2023, in acknowledgment of its work to address unequal gender representation and the barriers to progression for women.
The renewal of the Life Sciences silver award reflects the School's work towards achieving goals such as equal hiring and progression for both men and women, an open and inclusive working environment, and greater visibility of women in senior research roles.
The initiatives that enabled the silver award renewal were led by Professor Miguel Maravall and Dr Oyinkan Adesakin.
Professor Maravall said: "Our achievement has only been possible through the sustained engagement of School members with the aims of Athena SWAN, through participation in surveys and focus groups, and their contributions to a more inclusive working culture.
"We are grateful for the continuing support of the School management team, and we look forward to the School making continued progress in this area."
Going forward, Athena SWAN initiatives in the School will be led by a reinforced Equality, Diversity and Inclusion group, co-chaired by Professor Maravall and Dr Katy Petherick.
Chair of the University's Athena SWAN Self-Assessment Team and Deputy Pro-Vice-Chancellor (Equality, Diversity and Inclusion), Professor Claire Annesley, added: "Gender equality is about inclusion and not compliance.
"For us Athena SWAN is an important part of the solution to addressing gender inequality at the University. It fits with our commitments to promote an inclusive culture and to close the gender pay gap.
"This latest award is well-deserved and I would like to congratulate the School of Life Sciences, who have made a really positive commitment to supporting gender equality through a number of initiatives.
"We continue to make significant developments through a wide range of targeted actions to address challenges in different disciplines. Thank you to everyone involved for their hard work and dedication."
All of the STEMM (Science, Technology, Engineering, Medicine and Mathematics) schools at Sussex currently have at least a bronze award.
Since the Athena SWAN scheme – now run by Advance HE – was expanded to include non-STEMM disciplines, several other schools have been preparing for future submissions.
Sussex is currently working towards submission for renewal of its institution-wide bronze award.