Research student awarded prestigious Ecology journal prize
By: Jessica Gowers
Last updated: Friday, 29 April 2022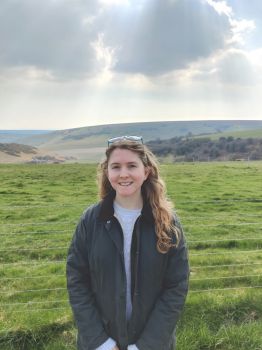 A research student has been announced as one of the winners of the British Ecological Society's (BES) journal prizes for research published in 2021.
The prizes are awarded for the best paper by an early career researcher in seven of the BES journals.
Bronwen Hunter, a Research Student in the School of Life Sciences, received The Georgina Mace Prize. This prize is awarded each year for the best paper in the journal Ecological Solutions and Evidence written by an early career author at the start of their research career.
The winning papers are selected by the Senior Editors of the journals and the awards will be presented to the winners at the BES Annual Meeting in Edinburgh.
The winners receive a prize of £250, membership of the BES, a year's subscription to the respective journal, and free attendance to the BES Annual Meeting to present their work and receive their award from the President of the BES.
Bronwen received the award for research conducted at Imperial College London covered in their article Evidence shortfalls in the recommendations and guidance underpinning ecological mitigation for infrastructure developments
In the winning article, Bronwen and colleagues evaluated the weight of evidence supporting the ecological mitigation and compensation (EMC) measures used during infrastructure development to minimise its effect on protected species in the UK. The team identified 65 different mitigation measures across 50 housing applications and discovered that over half of the identified measures had not been empirically evaluated.
Bronwen said: "We hope that by highlighting the need for improved evidence-use our article will contribute to a more evidence-based approach in development mitigation. Further, it can provide key justification for future studies of the outcomes of mitigation."
Holly Jones, Lead Editor of Ecological Solutions and Evidence, said: This study is unique because it really digs into the weight of evidence used to support the ecological mitigation and compensation (EMC) measures that are used to mitigate the impacts of development and infrastructure on species with legal protection in the UK and EU. It's critical that EMC measures protect species as habitat loss is the biggest cause of species endangerment globally."
Founded in 1913, the British Ecological Society is the oldest ecological society in the world. The BES promotes the study of ecology through a range of scientific literature, funding and events, education initiatives and policy work. The society has around 7000 members from nearly 130 different countries.
For more information about the prizes and for a full list of this year's winners, visit the BES website.