Share your experiences of nature this Mental Health Awareness Week
By: Jessica Gowers
Last updated: Monday, 10 May 2021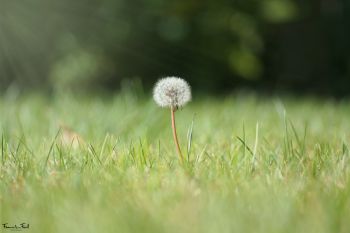 In recognition of this, the School of Life Sciences is inviting all staff and students to share their personal experiences which highlight the importance of nature to their mental wellbeing.
Emily Winstanley is the Life Sciences Student Experience Coordinator and sits on the Mental Health and Wellbeing subcommittee of the wider School Equality Diversity and Inclusion Committee. She said: "Spending time in nature is so beneficial to our mental wellbeing; it can really boost your mood and help you feel more relaxed. I think a lot more people, myself included, have come to really appreciate this in what has been such a difficult year!
"I encourage students and staff in the School to take a few minutes to share their experiences and suggestions by contributing to our Padlet board. It could become a useful resource to someone who may be struggling."
Research by the Mental Health Foundation showed going for walks outside was one of our top coping strategies during the pandemic, and 45% of people reported being in green spaces had been vital for our mental health.  Websites which showed footage from webcams of wildlife saw hits increase by over 2000%. Wider studies also found that during lockdowns, people not only spent more time in nature but were noticing it more.
The One World Photography Competition, which is open until 21 June, also invites staff and students from across the University to share their best photos of wildlife in nature (along with a number of other themes) for a chance to win £150.