Life Sciences to mark launch of Race Equity Action Plan with online event
By: Jessica Gowers
Last updated: Wednesday, 3 March 2021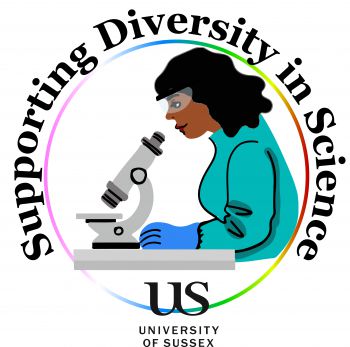 The School of Life Sciences is hosting a special online event to recognise the launch of its Race Equity Action Plan on 16 March.
The School developed the action plan with an aim to embed anti-racism across all aspects of its work and learning environment.
The event, held online on 16 March at 3pm, will see external speakers Dr Arianne Shahvisi (Senior Lecturer in Medical Ethics & Humanities, Brighton and Sussex Medical School) and Dr Matthew Harris (Clinical Senior Lecturer in Public Health Medicine, Imperial College London) give lectures on biological racism and decolonising science respectively.
Internal talks, including a student-led discussion on the BAME awarding gap, a postdoctoral careers talk from Dr Mahmoud Maina and a presentation on the work of the Pharmacy Race Equity Action Group, are also scheduled.
Majid Hafezparast, Professor of Molecular Neuroscience and Equality, Diversity and Inclusion Lead in the School of Life Sciences, said: "The launch of our Race Equity Action plan is an important step in bringing all of us together in our commitment to having an enduring and meaningful anti-racist work and learning environment. By celebrating our differences and working together to raise awareness and combat racism, we will make progress and benefit from every talent."
The School Race Equity Action Plan was developed by Head of School Professor Sarah Guthrie, in consultation with the School Race Equity Advocates, School Senior Management Team and the Race Equity Action Committee.
Towards the end of last year, a consultation period invited comments from staff and students in Life Sciences via surveys and focus groups. The Race Equity Action Plan has now been finalised and will be published shortly after the event.
For more information, including a full programme, visit the webpage.
Registration is required; to book your place visit Eventbrite. Details on how to join the event will then be shared via email to those who have registered.
If you have any questions about the Race Equity Action Plan, email Lifesci-edi@sussex.ac.uk
Further information: http://www.sussex.ac.uk/lifesci/newsandevents/race-equity-plan