"Sussex gave me the confidence to think that I could make a difference."
By: Emma Wigmore
Last updated: Wednesday, 3 February 2021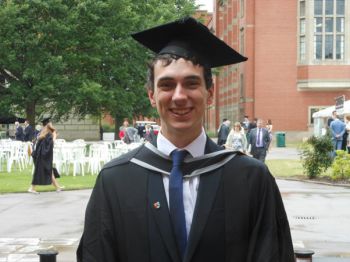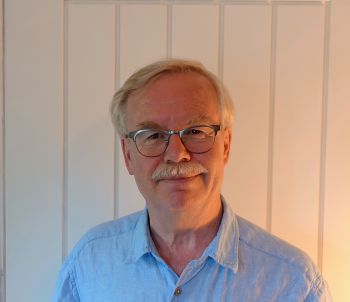 Sussex has always been at the forefront of change, pushing for development and to create a better future for individuals and communities globally, and our alumni impact the world in many positive ways. In this spirit, alumnus Dr Andrew Morgan (BIOLS 1979) has generously established the Latitude Prize for Sustainable Development.
Dr Morgan explained the impetus behind founding the new prize, saying:
"Sussex gave me a first-class education that enabled me to enjoy a successful career in research and innovation with some of the world's leading science-based companies. It also gave me the confidence to think that I could make a difference to the organisations that I work for and even to society at large.
"By creating the School of Life Sciences' Latitude Prize focused on the UN Sustainable Development Goals, I wanted to inspire a new generation of scientists to believe that they too could make a difference and help solve some of the world's biggest challenges including those concerning health, conservation and climate.
"I'm also hoping this will provide a lead to other alumni, who might think of contributing to a Latitude Prize for Sustainable Development in the other Schools and Departments at Sussex."
The £1,000 prize recognises the PhD thesis in Life Sciences with the most potential for achieving a better and more sustainable future in line with one or more of the 17 UN Sustainable Development Goals.
From ensuring healthy lives and promoting well-being at all ages, to protecting the health of ecosystems and global natural resources to halt biodiversity loss, research in Life Sciences has an important contribution to make to the UN Sustainable Development Goals.
The winner of the inaugural Latitude Prize for Sustainable Development is Daniel Commandeur, who was delighted to have his research recognised in this way. Daniel commented:
"Researching my PhD at the University of Sussex was a fantastic experience, and a great opportunity that inspired me to a deeper love of science than before. I have always felt the responsibility of science is to work within our power to make the world a better place, to steer technology for the benefit of all people, and to secure the future of our planet. I endeavour to reflect this in my future career, and this award has encouraged me greatly on this journey."
Dr Andrew Morgan presented Daniel with the prize at the Life Science Symposium that took place online on 7 January 2021.