International Women's Day: staff wellbeing session focus on women health
By: Jessica Gowers
Last updated: Tuesday, 8 March 2022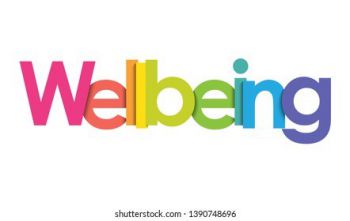 The Schools of Life Sciences and Engineering and Informatics at the University of Sussex are co-hosting an online event as part of series of talks for staff wellbeing: Women's health: Why do we suffer so much with our hormones?
This session looks at hormones and some key factors which can cause this delicate system to become out of balance. There will also be a section on what foods can help specific symptoms ranging such as PMS, cramping, migraine and sleep disturbances.
The sessions, organised by the Equality, Diversity and Inclusion Leads in the Schools of Life Sciences and Engineering and Informatics, will take place at 1pm on Tuesday 8 March, and is open to staff and students.
Dr Elizabeth Rendon-Morales, Senior Lecturer in Electrical and Electronics Engineering and EDI Lead in the School of Engineering and Informatics, said: "Looking after staff ​wellbeing is important for all of us, we hope these sessions have been useful for staff. We are glad to culminate our wellbeing seminar series with a session focus on women's healthcare ahead celebrating the International Women's Day."
Dr. Louise Newnham, Senior Lecturer in Genome Stability and Athena Swan Lead in the School of Life Sciences, said: "We all agree that there's nothing more important than our health, but our health and wellbeing are often the first thing to become neglected at times of stress. Therefore, we wanted to support colleagues to prioritise their health during stressful periods at work through offering these excellent seminars delivered by an expert nutritionist. Understanding the science behind how certain foods/drink can affect our bodily systems is important and the seminars offer simple practical suggestions for improving our energy and stress levels."
The Staff wellbeing seminar series started on the 22 February. Staff had the opportunity to attend two sessions and focus on different aspect of wellbeing including:
Nutrition for emotional wellbeing was held on Tuesday 22 February 1-2pm. The session covered foods to help lift our mood; to build resilience; and to help with bouts of anxiety. It looked at how to keep our vitality up this Spring.
How to sleep better, was held on Tuesday 1 March 1-2pm. The session tried to answer the questions: Do you wake up feeling exhausted? Are you suffering with that wired and tired feeling before bed? Do you wake up in the middle of the night and find it hard to get back to sleep? In this webinar these common sleep issues were discussed and simple food and lifestyle interventions were suggested.
A member of staff from the School of Life Sciences said: "These sessions have been really informative and useful. It's certainly made me re-think some of my food habits and I've added some new things to my shopping list. Thanks so much for organising".
A member of staff from the School of Engineering and Informatics, said: "I attended two of those and they were interesting, potentially useful tips– time will tell, but I think the suggestions might have helped with some of my stomach issues."