Life Sciences releases podcast series in celebration of International Women's Day
By: Jessica Gowers
Last updated: Tuesday, 8 March 2022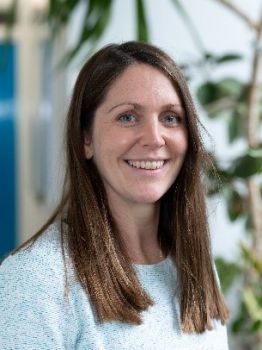 To celebrate International Women's Day, the School of Life Sciences has released a series of podcasts featuring women scientists with ties to the School.
The podcasts are informal conversations about the day-to-day realities of working in a wide variety of science-related jobs, including Analyst, Clinical Trials Manager, NASA Space Biologist and more.
The eight podcasts are hosted by Dr Louise Newnham, a Senior Lecturer in Life Sciences and Athena SWAN lead in the School.
Dr Newnham said: "I really enjoyed this opportunity to chat with some inspirational female scientists working in varied scientific careers. It was great to hear about their current roles, career journeys and views on gender equality in our workplaces. Thanks so much to our guests who took the time out of their busy schedules to take part.
"As a mum, I can really relate to the challenges faced by working parents in juggling work and caring responsibilities and I've been particularly concerned about how the pandemic has made this juggle even more challenging. However, these conversations were all refreshingly positive about gender equality, which is a great sign of progress. I hope you enjoy them!"
The podcast guests consist of:
Pooja Patel - Analyst in the civil service
Sonya Towers - Funding Manager at the Wellcome Trust
Rosalind Holmes - Senior Patent Attorney for Pharma
Iga Abramowicz - Clinical Trials Manager
Ann-Sofie Schreurs - NASA Space Biologist
Beth Nicholls - Ecologist and UKRI Future Leaders Fellow
Claudia Gray - Species Conservation Biologist
Rozan Vroman - Neuroscientist, engineer, artist and musician
Listen to the podcasts and find out more about the guests on the website here.