Life Sciences to mark LGBTQ+ History Month with online book group event
By: Jessica Gowers
Last updated: Friday, 4 February 2022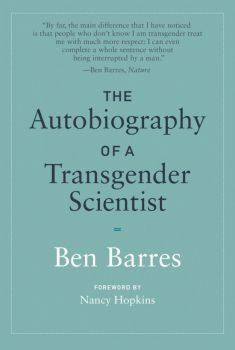 To celebrate LGBTQ+ History Month, the School of Life Sciences is running a special online book group event.
Staff and students are invited to read "The Autobiography of a Transgender Scientist" by Ben Barres, followed by an online discussion of the book on 25 February. Available free as an eBook through the library, it can also be purchased in paperback or audiobook format.
Born in 1954, Ben Barres was an American neurobiologist whose research was instrumental in demonstrating the importance of glial cells in the formation, development and regeneration of neurons.
The first openly transgender scientist elected to the National Academy of Sciences, Ben was a strong advocate for diversity and inclusion in science, publicly describing the challenges faced during his time as a woman in science and arguing for mentors to be held more accountable for the training and success of students and post-docs.
Ben sadly died of cancer in 2017 aged 63 and his autobiography recounting his incredible achievements- from a precocious young maths whizz to lecturer at Stanford- was published posthumously in 2018.
Dr Beth Nicholls, a Research Fellow in the School of Life Sciences and member of the School's EDI Committee, is lead organiser of the event. She said: "LGBTQ+ History Month provides an excellent opportunity to recognise and celebrate the achievements of lesbian, gay, bisexual, transgender and queer scientists.
"We selected The Autobiography of a Transgender Scientist not only because it provides a fascinating overview of Ben Barres' substantial contributions to the field of neuroscience, but also an important insight into the barriers faced by female and trans scientists. In reading the book, we are really interested to learn more about how Ben's early life shaped his research interests and his tireless approach to advocacy and mentorship"
The book group discussion will take place over Zoom at 1pm on Friday 25 February. Register now on Eventbrite for joining details.
Attendees will also be able to share thoughts on the book along the way via a Padlet board (the link to which will be shared upon registering).
Please note, places are limited to 40 attendees to enable productive discussion and will be allocated first come-first served.