Life Sciences marks Holocaust Memorial Day 2022 with special online event
By: Jessica Gowers
Last updated: Wednesday, 19 January 2022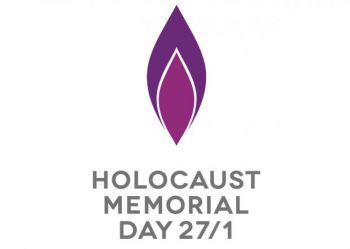 The School of Life Sciences is commemorating this year's Holocaust Memorial Day on Thursday 27th January with an online event starting at 3pm.
The event will honour the contribution of the late Professor Michael Lappert to Science and celebrate his memory. Professor Lappert joined the Chemistry Department at the University of Sussex in 1964. He was a kindertransport child from Czechoslovakia whose parents died in Auschwitz following the Nazi occupation of Czechoslovakia.
Our speakers at this event are Dr David Smith and Mr Steve Williams and there will be an opportunity to ask questions.
Dr David Smith: After research in Cambridge, Cornell and Leicester, Dr Smith was appointed in 1962 as one of seven academic staff of the Chemistry Department in the School of Physical Sciences at the new University of Sussex. His teaching and research continued as he worked his way through the ranks, and the name of the School changed. From 1992-96 he was the last dean of the School of Chemistry and Molecular Sciences (MOLS).
David was an active member of the Science and Europe Group at the University which flourished in the 1970s and 1980s and built up a wide range of UK-EU undergraduate courses. He has been an Alexander von Humboldt Scholar at the University of Munich and a member of several collaborative research projects with colleagues in Poland, Germany, and France.
Mr Steve Williams: Steve Williams has an MA in Education from Sussex. After nearly 40 years working as a librarian and manager in further Education Colleges, including 10 years in Holocaust Education, Mr Williams now volunteers as a Holocaust Education Advisor with the Weidenfeld Centre for German Jewish Studies at the University of Sussex. His current research looks at the varied educational experiences of Kindertransport children. He is also a civil celebrant in West Sussex.
Please sign up for the event on Eventbrite here and you will be sent the Zoom link.