Wellbeing Collection opens in the Library
By: Ciaran Clark
Last updated: Thursday, 1 December 2022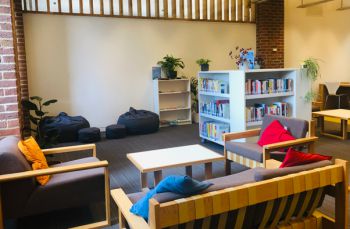 Wellbeing Collection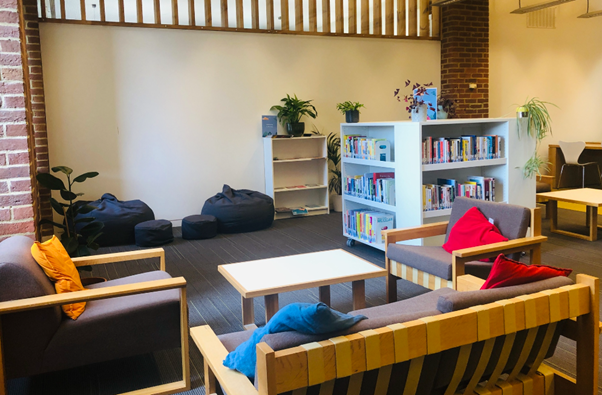 The Library has opened a new Wellbeing Collection of print books to support the mental and physical health of our Academic community.
The books sit in their own area on the ground floor of the Library where there is lots of natural light, plants and artwork on display, with comfy seating including bean bags and a sofa.
Topics such as mindfulness, anxiety, stress relief, relationships, sleep, and building happiness are covered along with books to help with physical wellbeing such as cookery and eating well.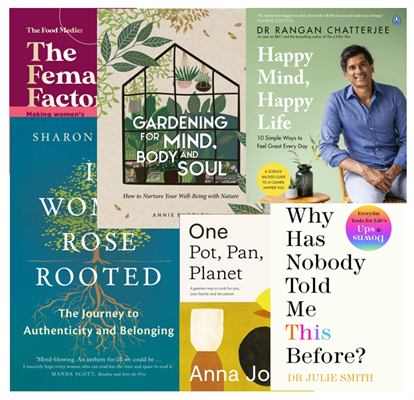 All books can be borrowed for up to 6 weeks in line with our Main Collection items by students and staff.
There is a Subject Guide to accompany the collection which highlights some texts, with recommendations from Library Staff and links to Wellbeing resources and services on Campus and beyond. The Subject Guide can be found here:
https://guides.lib.sussex.ac.uk/wellbeing
The hope is this area will be an oasis of calm in a busy building and soon becomes a favourite spot to relax in the Library.
Current Journals Area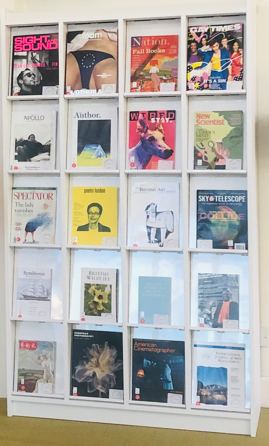 A new Current Journals display area has opened on the first floor, at the top of the front staircase. It is a selection of 20 journals from different subjects including Wired, New Scientist, Sight and Sound, Gay Times, and the Spectator.
Here users can find the latest issue with issues from 2022 underneath. Library users are encouraged to read in the Library and return items when finished.
There are thousands of printed journals in the North Basement with over 150 up-to-date titles. Journals are a great way to find up-to-date research for your subject area and can be a source of images and adverts.
Find your way down and have a browse! Ask at the Information Hub for more information or a nudge in the right direction!