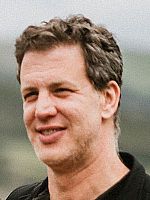 Dr
Amir Paz-Fuchs
Biography
Following his LL.B. at the Hebrew University School of the Law (magna cum laude), Amir finished his D.Phil at Oxford University. He then returned to Israel where he taught courses in labour and employment law, jurisprudence, social rights and social justice, and legal aspects of privatisation. In addition, he continued to lead two research programmes: The Social Contract Revisited and the Modern Welfare State at Wolfson College, Oxford; and the "The Limits of Privatization", at the Van Leer Institute in Jerusalem. Amir also served on the board of several human rights and social justice NGOs.
Role
Senior Lecturer in Employment Law
Community and Business
As Employability and Placement Representative at SLS, I work towards expanding the employment prospects and opportunities for Sussex graduates. The work includes engaging with the legal and business community to expand placement and training opportunities and mentoring schemes.
Prior to my arrival at Sussex, I served as Programme Director for the Foundation for Law, Justice and Society, a research institution affiliated with the Centre for Socio-Legal Studies at the University of Oxford and then as Convener for of the Law, Justice and Society Research Cluster at Wolfson College, Oxford. In both these roles I organised lectures, workshops and conferences towards encouraging interdisciplinary collaboration, and wrote reports on the proceedings. The reports were circulated to MPs and civil servants, and received very positive reviews.
As Academic Co-Director of The Limits of Privatisation and the Responsibility of the State, a research project based at the Israeli Van Leer Institute, I coordinated a research project that involves over 20 scholars from different disciplines. Founded in 2007, the project has been awarded over £300,000 in grants to date.
Pro Bono work: I founded a new Social Justice Law Clinic in Israel at Ono Academic College and served as Academic Director of the Human Rights Law Clinic at Tel-Aviv University. In Israel I served on the Board of several human rights organisations (Bimkom, Yesh Din) and as part of the legal advisory team of the Human Rights Defenders Fund.
Blogs: I run the blog for the Centre for Responsibilities, Rights and the Law at the School. The blog went 'live' on 10th December, 2013, and I took upon myself to coordinate its activity by assisting colleagues who wish to post blogs on issues of interest, identifying topical issues and reaching out to colleagues to contribute to the blog.
Law and Film: In 2014 I initiated a new series of events entitled Representing Law, designed to highlight both the doctrinal and the cultural aspects of significant legal issues. The series will be a joint venture of SLS and the Department of Film and Media. At the initial stage, the series will be promoted amongst university faculty, staff and student, but my intention is to build on the experience and to open the series to the greater community.