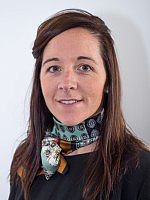 Dr
Verona Ni Drisceoil
Biography
Verona Ní Drisceoil became a Lecturer in Law at the University of Sussex in January 2013. She holds a PhD, an LLM in Criminal Law and Criminal Justice (First Class Hon.) and Law and Irish Language Degree (BCLGA) all from University College Cork, Ireland.
Prior to joining the University of Sussex, Verona was an Assistant Lecturer at University College Cork and a Lecturer in Law and Social Studies at Coláiste Stiofáin Naofa. Verona has also worked as a legal researcher for the Law Reform Commission of Ireland and the Irish Penal Reform Trust.
Verona is a former Fulbright Scholar having secured a Fulbright Scholarship to teach and conduct research at the University of Notre Dame in 2010.
Verona's research broadly explores the intersection of law, culture and identity. Verona's doctorate explored gaps between the normative justifications advanced for language rights and language legislation and the effective realisation of those rights and legislative provisions in practice. This gaps analysis critique focused primarily on law and language debates in Ireland and the United Kingdom. Verona is particularly interested in what she describes as "antipathy, paradox and disconnect" in the Irish state's legal position regarding the Irish language and has recently completed an article on the subject.
Verona is also currently researching the on-going law and language debate in Northern Ireland as well as a new project of research on recent legislative reforms to the law on FGM in the UK.
Teaching Awards
Verona has been awarded three teaching awards since joining the University of Sussex:
2015/16 -Innovation in teaching
2015/2016 - Sussex Teaching Award
2014/2015 - Student Led Teaching Award
Role
Lecturer in Law
Widening Participation Convenor for Law
Community and Business
Verona worked previously on a research project for the Irish Penal Reform Trust of Ireland. The project involved a study ot the detention of young offenders.
Her work in this area led to a subsequent publication entitled Detention of Children: International Standards and Best Practice. Available at http://www.iprt.ie/contents/1458
Community
Verona regularly contributes to the Human Rights in Ireland blog on language and law related issues.http://humanrights.ie/
See posts:http://humanrights.ie/civil-liberties/language-rights-gaps-between-theory-and-practice/ and http://humanrights.ie/civil-liberties/austerity-and-irish-language-rights/
Radio
Verona also contributes to radio debates on issues related to her research areas.