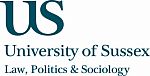 The International Network for Hate Studies will hold its Inaugural Conference at the University of Sussex on 8th and 9th May 2014.
'Hate crime' is rapidly moving up the international academic and policy agendas. The list of countries that have passed hate crime laws continues to increase and inter-governmental organisations such as the Organization for Security and Co-operation in Europe and the European Agency for Fundamental Rights are stepping up their work to monitor the problem and support national governments in their response to it. The International Network for Hate Studies was created in response to the growing need to share information about multi-disciplinary, multi-agency and international efforts to better understand and address hate and hate crime. This Inaugural Conference will provide a platform for creative engagement across the academic, policy, practitioner and activist communities, with the aim of providing innovative insights and responses to a serious challenge that affects our increasingly diverse societies. The conference will be truly international, with speakers already confirmed from South Africa, Norway, Sweden, Ireland, the United States, Canada, and Australia.
There will be panel discussions, papers, and problem solving activities, which will all seek to break through the traditional silos of research, policy, practice and activism. Together, participants will move forward in their work to understand and respond to hate crime both in their own countries, and internationally.
Specific topics include:
Challenges to researching hate crime: bridging the policy gap
Intervention, prevention and policing: investigation and building cases for prosecution
Community approaches to hate crime offending: using restorative justice interventions
Hate speech and hate crime: connections and differences
Islamophobic and disability hate crime: current research and international policy challenges
Conceptual and legal approaches to defining hate crime: which groups? which crimes?
Getting out of victim silos: inter-sectionality and the lived experience of victims
Towards an international framework on hate crime: current intergovernmental approaches
Beyond criminal justice: understanding psychological and indirect impacts of hate crime
Cyber hate: policing and regulation
Confirmed plenary speakers include:
Paul Iganski, Lancaster University,
Joanna Perry, OSCE Office for Democratic Institutions and Human Rights
Barbara Perry, University of Ontario
Neil Chakraborti, University of Leicester
Jon Garland, University of Surrey
Benefits of attending
Be briefed by international and national experts on current key hate crime challenges
Learn more about emerging hate crime research issues from our speakers and panel experts
Promote your research, practitioner or policy interventions for others to learn from
Be a part of these developments by discussing potential partnerships with innovators
Have your voice heard during panel discussions with leading experts from the UK and Europe
Forge new networks and academic relationships
Identify new opportunities for collaborative projects
Who should attend?
The goal of the International Network for Hate Studies is to promote novel multi-disciplinary approaches to understanding and responding to hate crime, drawing from expertise across the world. Anyone with these interests is welcome to register. We are particularly interested to involve individuals from the following sectors:
Law enforcement
Policy makers
Academic researchers
Graduate students
Intergovernmental organisations
Social scientists
Activists
Prosecutors
Probation officers
Community safety practitioners