The Migration Law Clinic is situated in the University of Sussex Law School. Under the supervision of a registered solicitor or barrister, our final year law students offer immigration and asylum legal advice on a pro bono (cost-free) basis to members of the public who require advice in this area of law. This is the newest of the University's Law Clinic projects. It began providing immigration advice in February 2019.
Background
Local and regional organisations, such as the Brighton and Hove City Council, Migrant English Project, Voices in Exile, Gatwick Detainee Welfare Group and the Brighton Housing Trust, have alerted us to an increasing need for more cost-free legal advice in relation to immigration and asylum law, in light of the decreasing access to legal aid in relation to immigration cases. We hope that this Clinic will help to provide such advice, by assisting individuals with no other means to access legal advice. This Clinic also offers Sussex Law School students hands-on experience of complex legal issues in an important area of legal practice, thereby increasing their employability and providing a valuable set of transferable skills.
What we do
We are authorized by the Office of the Immigration Services Commissioner (OISC) to provide immigration and asylum law advice up to OISC level 3. We are currently focused on asylum and human rights claims, including claims relating to human trafficking and applications for entry clearance or leave to remain based on family life in the UK under Article 8 of the European Convention of Human Rights (ECHR). We are also able to provide advice on applications for leave to remain as the victim of domestic violence and on issues relating to citizenship.
We offer clients 45-minute appointments, on Wednesday afternoons, during which you will be able to tell us about your issues and what questions you have. Our students will then conduct the necessary research and write you a letter of advice, identifying your current legal position, any potential applications that should be considered, the relevant law and procedure and the necessary next steps. We can also advise on what evidence you need to provide in order to support your case.
The advice is provided by final year law students under the supervision of a registered solicitor or barrister who will make any necessary amendments to the letter of advice before it is sent.
We can provide interpreters where necessary.
Please note: We are an advice only service, meaning that we provide legal advice but not legal representation. For example, our students are not able to represent clients in the Courts or Immigration Tribunals. We are also limited in that we only operate a full service during University term time.
Interviews will take place at the Freeman Building, University of Sussex campus, BN1 9QE. Free parking is available.
Please be aware that we have a limited number of appointments to offer and consequently there can often be a significant waiting list.
Areas on which we offer advice:
Asylum claims (and other protection claims)
Family life claims (Article 8 ECHR)
Citizenship
How to Contact us
Please complete the online enquiry form on our website, or leave a message with your name, contact number and a brief account of your legal issue or question. A student will call you back and arrange an appointment.
E: migrationlaw@sussex.ac.uk
T: 01273 876797
For general enquiries – E: lawclinic@sussex.ac.uk
Please note
The service is open only to the general public. We are unfortunately not able to take referrals from University of Sussex staff members or from current University of Sussex students. If you are a current University of Sussex student in need of advice, we ask that you contact the Students' Union or Student Experience in the first instance.
The Migration Law Clinic will not be able to advise clients where their issue raises a conflict of interest (for example, where we have already assisted a party to the same case).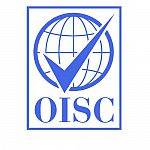 Registration number N201800026