We offer a range of qualifying law degrees to suit you

We prepare you for your future career

We have world leading researchers who will teach and support you

You will work in state-of-the-art facilities
Head of Sussex Law School Professor Sue Millns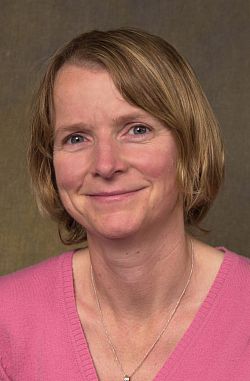 I am delighted to welcome you to Sussex Law School. We are one of the most successful and fastest growing law schools in the UK, attracting a wide range of academic specialists and students both nationally and internationally.
We pride ourselves on both the very highest academic standards and the warmth and friendliness of our School, as well as our modern and well-equipped home in the Freeman Centre.
Sussex Law School is a vibrant, exciting and ambitious department, with an impressive track record of internationally recognised research.
"I'd always been interested in law and chose Sussex because of its reputation of having one of the top law schools.
"Sussex boasts teaching staff who manage to make even contract law seem fun and who are always supportive.
"During my time here I've been involved in mooting, negotiating and legal interviewing competitions. Winning the legal interviewing one and representing Sussex at the regional heats has definitely been one of the highlights so far.
Ally Farnhill LLB Law
"My decision to pursue a career at the Bar was strengthened by my mooting experience at Sussex. I started the Graduate Diploma in Law with an open mind around going down the solicitor or barrister path.
"The extra-curricular activities help you make this choice. I was in the final of the 2012 motting competition held in the Supreme Court, London, in front of Lord Wilson of Culworth. The problems are generally set on the core subject areas.
"Mooting brings the law to life, takes you to interesting places and introduces you to a new way of thinking about a legal problem. Your first mooting experience is nerve-wracking; however, it could be the special ingredient needed to secure a training contract or pupillage."
Liam Edwards Law