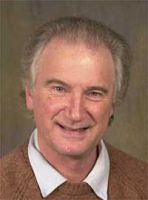 Mr
David Bryer
Biography
David Bryer began his career in the theatre, the Royal Court and the National Theatres, before going into secondary teaching. Later he started a dual career as an EFL teacher and literary translator, writing in the latter capacity new verse translations of Racine's Andromaque and Corneille's Le Cid for Cheek by Jowl Theatre Company, both world premieres, followed by Moliere's Tartuffe for Watford Palace Theatre. Other play translations include Jean Giraudoux's Electre, Victor Hugo's Ruy Blas, published in 2005 by Oberon Books, Paul Barz's Handling Bach for Greenwich Theatre, Franz Grillparzer's Des Meeres und der Liebe Wellen (two versions, Wide Water and The Breakers) and more recently The Prince of Homburg for the RSC, co-translated with Neil Bartlett.
He joined the University of Sussex in 1991, shortly after which he wrote, directed and acted in a very free and trilingual version of Moliere's Les Femmes Savantes, entitled Women on Top, sponsored by the School of European Studies and performed at the Gardner Arts Centre by a mixture of students and faculty.
Translations of novels include Robert Menasse's Selige Zeiten, bruechige Welt - English title: Wings of Stone - and more recently Schiller's Der Geisterseher, translated as The Man who sees Ghosts; this was for Pushkin Press, for whom he completed a new translation of Adalbert Stifter's novella, Der Hagestolz, which was published in 2008 as The Bachelors.
His most recent commission was the translation of Robert Menasse's latest novel, Don Juan de la Mancha, for Alma Books - 'David Bryer's magisterial translation' TLS. This was published in January 2009 with the view to the publication in translation of the novel before that and for which Menasse won much acclaim, Die Vertreibung aus der Hoelle, or Expulsion from Hell.
A restaging of Handling Bach took place at the 2011 Edinburgh Festival.
For a full picture see the website: www.davidbryer-translations.co.uk
Role
Tutor in English as a Foreign Language and for Academic Purposes.